Industry approved award winners
We're proud to be Lettings Supplier of the Year 2016 & 2018 and winner of Best in Category at ESTAS of the year 2020 & 2021. We're also accredited by Safe Contractor, the British Franchise Association (BFA), Property Redress Scheme (PRS) and are regulated by Association of Residential Letting Agents (ARLA:PropertyMark).
"I've been using No Letting Go for years and they never disappoint. I've dealt with at least 5 of their clerks in various areas and they have all been professional, friendly and efficient." – Trustpilot
Property Inventory Clerks
No Letting Go: Setting the Standard in Property Inventory Management
At No Letting Go, we take pride in providing exceptional property inventory services that stand as the bedrock for safeguarding properties and ensuring a fair, transparent, and compliant lettings process for our clients. Our property inventory clerks are at the forefront of delivering detailed and unbiased reports, vital for landlords, estate agents, property managers and tenants alike.
Why Choose No Letting Go's Inventory Clerks?
Expertise and Professionalism
Our property inventory clerks are equipped with extensive training and are well-versed in the latest regulations affecting the rental market. They possess an eye for detail and a commitment to precision that is unmatched in the industry. This expertise ensures that every check-in, check-out, interim inspection, and property visit is conducted with the utmost professionalism.
Industry-Leading Technology
No Letting Go's inventory clerks are empowered with cutting-edge technology. We utilise a proprietary software, Kaptur, which is the most advanced property information gathering tool available. This technology enables our clerks to create thorough, accurate reports with embedded date-stamped photographs, providing you with a robust and defendable document.
Nationwide Coverage, Local Service
With a network that spans across the UK, our clerks bring local knowledge and national standards to each job. Whether you're a landlord with a single property or a management company with a vast portfolio, we have the resources to meet your needs with consistency and reliability.
Customised Solutions
We understand that every property is unique, and our flexible service reflects this. Our property inventory clerks tailor their approach to suit the specific needs of your property, ensuring all aspects of your inventory requirements are covered.
Risk Mitigation
The comprehensive reports provided by our clerks serve as a crucial tool in mitigating risks. They form the basis for any potential dispute resolution, saving you time and legal expenses. Our meticulous approach ensures that the condition of your property is accurately recorded, thereby protecting your investment.
Time-Efficient Services
We value your time. Our property inventory clerks operate with efficiency to ensure that your inventory reports are conducted promptly without compromising on quality. Fast, reliable, and thorough – our service is designed to meet the demands of a fast-paced rental market.
Continuous Support
No Letting Go doesn't just provide a one-time service; we offer ongoing support. Our property inventory clerks and customer service team are always available to answer any questions and provide advice on how to maintain your property to the highest standards.
Conclusion
Our No Letting Go property inventory clerks are more than just reporters; they are the guardians of your property's compliance and condition. By choosing us, you choose a service that brings peace of mind, clarity, and fairness to the rental process. Let us help you maintain your property's value and uphold the Decent Home Standards with every inventory check.
For seamless property management, choose No Letting Go – where every detail counts.
Our Partnership
Working with leading organisations to support the rented sector
Teclet
BFA established
Propertymark
City & Guilds
Deposit Protection Scheme
Fixflo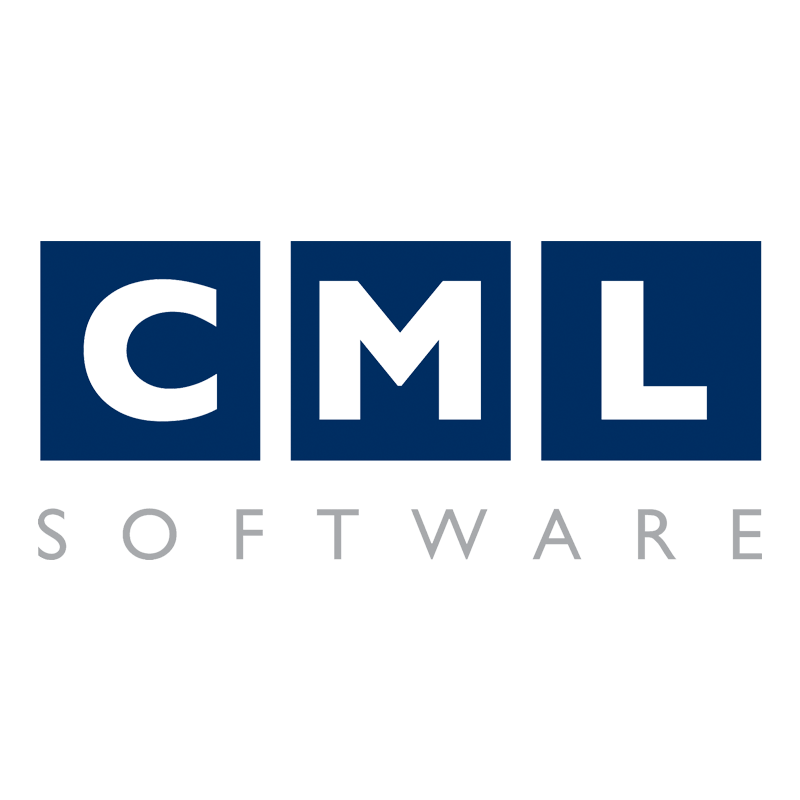 CML Software
Property Redress Scheme
National Residential Landlords Association
Cyber Essentials
Teclet
Teclet provides an "end to end" automated lettings portal, which enables the lettings process to be managed with maximum efficiency.
The portal greatly cuts administration time and improves compliance, by creating a complete wrap- around pre-tenancy and property management functionality.
The web-based portal enables tenants, landlords and agents to interact 24/7, on any device, creating the opportunity for administration uploads by tenants, guarantors or landlords to be undertaken out of office hours.
The customer- branded portal supports the entire pre and post- tenancy process , including all deposit and pre-payment transactions, compliance requirements, referencing support, tenancy renewals, full inventory and inspection support and contract generation.teclet also provides a powerful "plug-in" functionality, including products and services from a number of key partners, to encourage and support cross- selling in additional revenue-generating areas.
BFA Associate
One of the bfa's main roles is to help potential franchisees recognise the good franchises and the not-so-good, as well as to help businesses involved in franchising to secure their own position amongst the "good".
This work is not just a philanthropic exercise for reputable and responsible franchisors. It makes good commercial sense. The ability of franchisors to attract potential franchisees to invest in their systems depends crucially on their own reputation, and on the reputation of franchising in general.
It was for these reasons that in 1977 the major franchise companies in the UK decided to set up their own association. The British Franchise Association (bfa), was formed to act in the interests of the industry as a whole in assessing and accrediting franchising companies as those which meet its criteria for the structure of the franchise business, the terms of the contract between franchisor and franchisee, the testing of the system and its success as a franchise.
Franchisors and professional advisors to the UK franchise industry wishing to be accredited must put themselves forward to the bfa to be tested against its strict and extensive criteria. Only if they successfully pass accreditation are they then able to join the bfa as a member, gain access to the benefits of membership and become represented by the British Franchise Association.
 Propertymark
Propertymark launched in February 2017 combining ARLA, NAEA, NAVA, ICBA, APIP and NFoPP Awarding Body into a single brand in order to achieve a greater consumer awareness.
We protect consumers and their money by holding our members accountable and empowering customers with knowledge and advice. We aim to reassure all of those renting and letting out property that agents who display the ARLA Propertymark Protected logo offer a better service and financial protection for their clients than the alternative.
City & Guilds
We work with education providers, employers and governments in over 100 countries across the world to help people, businesses and economies grow by shaping skills systems and supporting skills development.
The Group is made up of City & Guilds, ILM, Kineo, The Oxford Group, Digitalme, e3Learning and Gen2. Together, we set the standard for professional and technical education and corporate learning and development around the world.
Each of our businesses has its own distinct focus. As a Group, our combined products and services provide a comprehensive range of work-relevant qualifications, assessment, training, and learning support services.
The products and services we offer across the Group are globally recognised and respected.
Our purpose
Everything we do contributes to achieving our purpose: helping people, organisations and economies develop their skills for growth. This purpose drives everything we do.
Our purpose in action
We reinvest our surplus to support our social purpose, which aims to change people's lives through skills.
Deposit Protection Scheme
As the home of deposit protection, we've got it covered. We offer free Custodial deposit protection, with no registration or annual membership fees.  We also offer Insured protection, where you retain the deposit and we protect it for a small fee.
At The DPS, we understand that when it comes to protecting your tenants' deposits, one size doesn't fit all. That's why we offer both Custodial and Insured schemes so you can choose the type of protection which suits you best.
We've protected over 5 million deposits since 2007
Callers rate our Customer Service Team over 9/10
We repay deposits within 2 working days
As the biggest provider of deposit protection in the UK, you can rely on us. To find out more about our award-winning services, visit www.depositprotection.com or call us on 0330 303 0030.
Flixflo
No Letting Go and Kaptur are delighted to announce we have now integrated with Fixflo
Who is Fixflo
Fixflo was launched in 2013 and in less than 3 years it has become the market leading repair reporting software for letting agents.
Thousands of letting agency branches across the UK use Fixflo to streamline their repairs process, ranging from national chains to local independents.
What does Fixflo provide
Tenants report repairs via the software.  This enables the agent to receive accurate reports through a picture based system, removing the need for lengthy, confusing phone calls.  Tenants can report repairs 24 hours a day, 7 days a week using their PC, mobile or tablet.  With Fixflo, they can easily report their issues or receive online guidance to solve problems themselves.
Clear reports
including details such as make and model of appliances, specific location of the issue, and photos of the problems are sent directly to the property manager.  These reports can then be sent onto contractors.  Fixflo will integrate with an agents existing system, alternatively it can automate the whole process within the software.
It is available in over 40 languages.
Watch their 2 minute video which explains how the software works.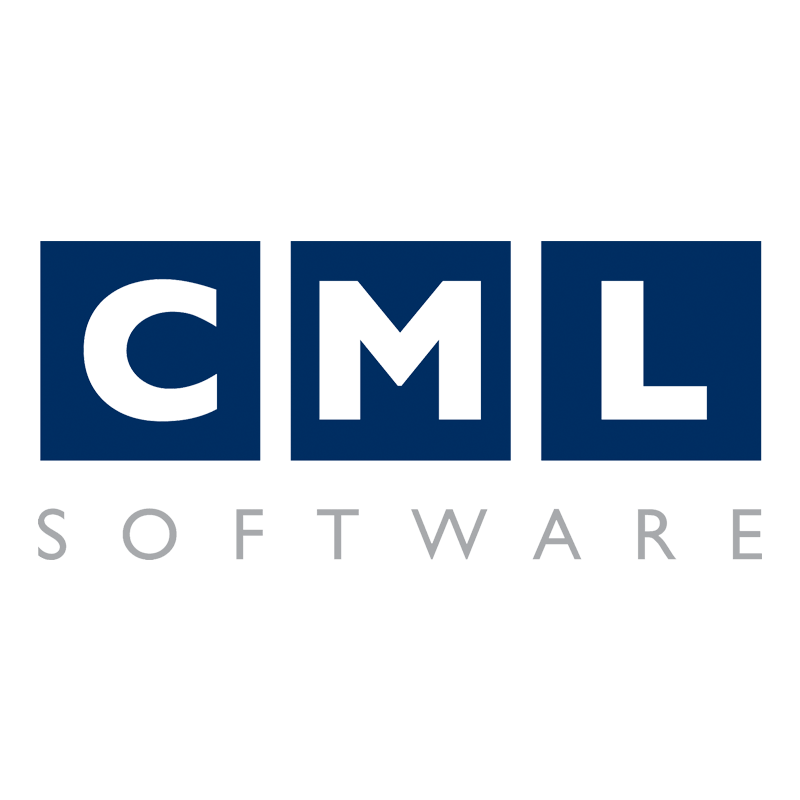 CML Software
CML Software is a leading enterprise software provider to the top-end of the of UK property industry. We provide an extensive range of enterprise software solutions designed for residential sales & lettings marketing, property management, client accounting, block management, PRS, student accommodation and build-to-rent schemes.
Our applications have been developed to improve the efficiency of:
Medium to large multiple-office residential estate & lettings agencies, with applications that span the full spectrum of sales & lettings front-office disciplines, as well as deal administration, property management, renewals, client accounts and complex multi-tier management reporting.
Companies that need terrier, property management, block management, accounting and administration solutions, for mixed commercial and residential property portfolios in both the investment and agency marketplaces.
CML is working closely with No Letting Go in order to provide an integrated solution for clients to create appointments for property visits and inventories, and make mobile visit reports (entered via 'Kaptur') available in CML's property management software.
You can find CML on the web at: www.cmlsoftware.com
Property Redress Scheme
The Property Redress Scheme is a fast growing, straightforward and easy to use consumer redress (ombudsman) scheme for Property Agents and Professionals.
The main purposes of the Property Redress Scheme are to allow property agents or professionals to comply with their legal requirement to be a member of a government authorised consumer redress scheme and to settle or resolve complaints made by consumers against our Members.
Our Members and consumers will both benefit from our simple three stage process to resolve the complaint.
1. The Member will first be given an opportunity to resolve the complaint directly.
2. The Property Redress Scheme offers an early resolution service including proposed decision
3. The Property Redress Scheme Head of Redress will make a binding decision on the complaint
National Landlords Association
The NLA is the UK's largest association for private-residential landlords. We work with full-time landlords with large property portfolios to those with just a single letting.
Our values
We believe:
The private rented sector (PRS) works best when there is a fair balance between landlords, agents and tenants
Properties and tenancies should be properly managed
Landlords should commit to professional standards
In education, learning and support to improve standards
Bad practice and criminality should not be tolerated
Landlords should be recognised as legitimate businesses
The free market should be allowed to operate freely
Regulation should set boundaries and expectations, but not impose unreasonable burdens
Our vision
A sustainable and balanced PRS that works for landlords, agents and tenants.
Our mission
To campaign for a fair and sustainable PRS that works for everyone and to help landlords make a success of their lettings business by supporting them at every stage.
Our objectives
To promote sustainable tenancies and encourage fair and flexible renting for everyone by educating landlords about best practice and their statutory rights and responsibilities.
To lobby in the interests of landlords and the wider PRS by providing a voice and a face that is heard and seen by politicians, the media and the public both nationally and locally
To facilitate the growth of a sustainable PRS that works for everyone, through recognition of the PRS as a legitimate business environment
Get in touch today
Supporting you and protecting your property are our top priorities.
Get in touch and let us know how we can help.
contact us