Looking for trusted Islington letting agents?
As a provider of landlord and letting agent services, we work with a wide range of companies within the property market and understand the importance of finding dedicated and reliable property agents to protect your investment.
A good letting agent has excellent local knowledge and understands the specific pain points of letting property in a particular area. While our previous blog looked at the best letting agents in London, we're taking a closer look at specific localities to help you identify the best property management services in your local area.
First up, we list some of the best Islington letting agents providing professional, friendly services to landlords and businesses in the area.
Chestertons Islington
Excellent Google reviews are a testament to this agency's responsive customer service and dedication to clients. Taking great pride in the local community, the Islington branch of Chestertons lettings and estate agency is partnered with William Tyndale School, London Calling coat collection and St Mungo's.
Their lettings team is head up by David Manning, who has over 20 years' experience in the industry.
Contact Information
David Manning
iul.portals@chestertons.com
327-329 Upper Street, Islington London N1 2XQ
Daniel Rose Residential Ltd
Settling in Islington in 2004 after letting properties around North West London, this family run lettings agency take pride in the personal touch they provide as part of their property services, going above and beyond for their clients.
Daniel Rose Residential provides landlords with property valuation, marketing material and promotion on popular property portals such as Zoopla and Rightmove.
This agency is a member of Client Money Protect (CMP) and The Property Ombudsman.
Contact Information
info@danielrose.net
Ground Floor Office, 99 White Lion Street, London, N1 9PF
Felicity J Lord Letting Agents Islington
Described as sincere, trustworthy and tech-savvy by clients, Felicity J Lord Letting Agents in Islington is part of a multi-award winning agency.
The Islington office of Felicity J Lord covers a wide area, including Highbury, Canonbury, Barnsbury, Hoxton, Kings Cross, Caledonian Road, Holloway, Arsenal, Finsbury Park and Stroud Green.
Contact Information
Anthony Szabo, Area Director (Lettings)
Anthony.Szabo@fjlord.co.uk
Islington Felicity J Lord, 313 Upper Street, Islington, London, N1 2XQ
Islington Properties
Islington Properties describes itself as a 'boutique residential property services company' and is renowned for offering unique insights into the local area. Their Sales & Lettings Manager has worked in Islington for the past ten years and the rest of the team are ARLA qualified.
The team also offers tailored property management services as well as property valuations with no obligation to commit.
Contact Information
info@Islingtonproperties.com
111 Upper St, Islington, London, N1 1QN
Founders Of London
From Islington to Regents Park, Founders of London have a combined 20 years of experience managing properties in prime central London locations.
With a close attention to detail, the agency offers free market appraisal to landlords as well as expert advice on maximising returns. The professional website and marketing materials on offer help to attract quality tenants with a short turnaround.
Founders of London are members of The Property Redress Scheme (PRS) and Clients' Money Protection Scheme (CMP).
Contact Information
47 Islington Park Street, London, N1 1QB, United Kingdom
Hemmingfords
Hemmingfords lettings agent started out as a husband and wife team with a mission to make lettings more transparent for both landlord and tenant.
Working with properties in Islington, Shoreditch, Clerkenwell, Hackney, Bethnal Green and the City, the couple live and work in the area and have extensive local knowledge. They also strive to be an eco-friendly option by minimising printing and using electric company cars.
Co-founder Rose has landlord experience herself and can offer guidance, care and value within all aspects of the rental process.
Contact Information
info@hemmingfords.co.uk
We Work, 41 Corsham St, Hoxton, London N1 6DR
Friar Lettings
This independent, family run lettings agent has been providing lettings and property management services since 1999. Described as helpful and professional without being 'pushy, the small team at Friar Lettings are valued by clients for their down to earth nature and reliability.
Contact Information
enquiries@friarlettings.co.uk
Gainsborough Studios North, Unit A, 1 Poole Street, N1 5EB
Charles David James
Charles David James lettings in Islington provides professional services to a small number of clients to ensure each one feels taken care of and specialises in managing property for homeowners relocating overseas.
Charlie is described by clients as 'approachable', 'honest' and 'helpful' with a straightforward approach.
Contact Information
info@charlesdavidjames.co.uk
Unit 11 Canonbury Yard, 202-208 New North Road, London N1 7BJ
PG Estates Islington
Since taking the reins from his father in 2005, Ed Gormley has taken PG Estates lettings to new heights. Excellent customer service and forging long-standing relationships is at the heart of the company's ethos.
Rave reviews from the landlords and tenants on their books are a testament to the care the team at Islington put into their dealings with customers. They offer bespoke marketing, property management and short lets as part of their services.
The lettings agent is a member of The Property Ombudsman and ARLA.
Contact Information
020 7226 4994
350 Upper Street, Islington, London, N1 0PD
Kinleigh Folkard & Hayward Islington Estate Agents
In operation since 1977, Kinleigh Folkard & Hayward can be found in 60 locations across London, making it one of the larger estate agents on our list. They have a wide network of specialists and experienced staff on hand. Their high Google review rating from Islington clients speaks volumes about their superb communication, professionalism and efficiency.
Contact Information
islington.lettings@kfh.co.uk
298 Upper Street, Islington, N1 2TU
No Letting Go Islington & Camden Property Inventory Services
No Letting Go's Islington and Camden branch is led by Chris Ford. After 23 years of experience in the retail industry, Chris made the switch to property in 2017. Since then, property has become his passion and he always strives to go above and beyond for his clients of landlords and letting agents.
The Islington & Camden team offer;
Highly detailed inventory reports
Inventory Management in Islington
Smoke and Carbon Monoxide Inspections
360 Virtual Photography
Property Appraisals and Floorplans
Property Visit (Mid Term Inspection)
Legionella Risk Assessment and water testing
Contact Information
07415 087316
islington@nolettinggo.co.uk
48 Weavers Way, London NW1 0XE, UK
Are you a letting agent operating in the Islington area that we've missed off our list? We'd love to hear from you! Get in touch to be added to the list or head to the website to discover our range of property inventory services.
It's no secret that lots of students like to party, and if not managed correctly, related disputes can create rifts that are difficult to repair.
It can be a tough balancing act, meeting the needs of your student tenants and keeping the local community happy. That's why we've produced this student landlord advice guide on how to deal with student parties at your rental property without alienating tenants or neighbours.
To Ban or Not to Ban
If you're concerned about your student tenants hosting large parties in your rental property, you could insert a clause into the tenancy agreement banning parties of a certain size. While this helps to deter tenants from hosting massive gatherings that could damage your property, it could prove difficult to enforce.
For lots of tenants, a steadfast rule against parties of all kinds could put them off renting your property in the first place, and this decision will narrow your pool of prospective tenants. However, banning gatherings over a certain size is a sensible idea, especially in suburban areas.
Managing the Neighbours
The majority of student accommodation is in busy, suburban areas with convenient amenities close by. While this is great for students, it also means there tends to be a lot of neighbours living within close proximity.
So, if your tenants like to host noisy parties, this can become a problem and damage your reputation as a responsible landlord in the area.
It's difficult to actually prosecute a landlord for their tenants' antisocial behaviour, unless you deliberately ignore the problem, or the issue is ongoing. However, staying on good terms with the local community will make your life easier in the long run.
When dealing with noise complaints from neighbours;
Make sure the surrounding neighbours have your contact details or the details of the letting agent in case an issue arises
Talk to your tenants calmly to get both sides of the story
Refer your tenants to the relevant 'noise' or 'nuisance' clause in the tenancy agreement to explain which one they have broken and why, and the possible consequences if this continues
Never threaten eviction as a first reaction as this could backfire on you and damage your landlord/tenant relationship
If problems persist, you could arrange a meeting with neighbour and tenant to clear the air and come to a solution
As a last resort, you could contact your local council, the police or begin the eviction process
Clear and Open Communications
One of the most important pieces of advice we can offer is to retain a cool and clear head when communicating with tenants and to keep interactions open and honest.
If you're straightforward with your tenants, they're more likely to be honest back. Make it clear from the start of the tenancy that you are happy to discuss any issues and ensure they have your contact details to hand.
If they feel like you're on their side, they're more likely to obey house rules.
Choose Simple Party-Proof Furnishings
As wear and tear tends to be higher in student rentals, furnishing a student property with expensive furniture is pointless. This is particularly pertinent when it comes to student parties. With extra bodies in the house and alcohol involved, a plush carpet and glass coffee table aren't going to stay perfect for long.
Go for simple, more affordable essentials from somewhere like IKEA that won't cost an arm and a leg to replace if necessary. Wipe clean surfaces and easy to clean lino floors are also a sensible option and will help your tenants stay on top of their duties.
Regular Property Inspections
One way to keep an eye on what's going on in your rental property and help determine if regular parties are taking place is to schedule regular property inspections.
However, you need to ensure the correct procedures have been followed, as there are laws in place regarding the frequency and delivery of landlord inspections.
A professional property inspection will help determine if your property is being appropriately cared for, and whether your tenants are fulfilling their contractual agreements. This could include anything from red wine stains or cigarette burns on the carpets to extra people living in the property. Inventory clerks can even check in with the neighbours to ensure everyone is happy.
Is Renting to Students Worth It?
Despite these possible drawbacks, renting property to students can be very rewarding and comes with great benefits;
High demand in student towns and cities
Short term, set contracts of 12 months
Predictable, reliable market
Houses in Multiple Occupation (HMOs) offer higher yields
Students don't expect fancy furnishings and are happy with simple amenities
Low void periods
Protect Your Student Rental Property: Inventory Management
The most important step you can take to protect your student house is to ensure a thorough inventory is taken at the start of the tenancy.
A professional inventory service helps you recover any costs or losses due to damage at the end of the academic year. And that's where we come in. We're experienced at working with private landlords and letting agents by providing essential reports and property management services.
From check in to property visits, we're on hand to make the process as stress-free as possible for landlord and tenant.
Find out how our property inventory services could help you manage your student property.
December can be a slow period for the rental industry. As students return home for the festive season and people hold off on moving until the new year, finding tenants in winter can become tricky, and some landlords and lettings agents can start to feel the pinch.
To attract tenants for rental property over the Christmas period and minimise void periods, we've got some tips. From ramping up your marketing efforts, to offering incentives, find out how to rent your property during the festive season.
Finding Tenants in Winter: Why is Christmas a Slow Period?
Christmas and New Year bring parties and family engagements, with many people travelling across the country to visit relatives. During this busy time of year, most people are looking to relax and recharge, putting off big chores such as moving house until after the New Year's celebrations have come to a close.
This can spell bad news for the rental sector in December, as tenants delay their property search, slowing down the rental property market. Christmas is an expensive time for landlords and tenants, and losing out on rental income during this period is best avoided.
To minimise void periods this winter, we've got some tips for landlords;
Ramp Up Your Marketing
Getting your rental property out there is half the battle. Investing in high quality, professional marketing can be the difference between an empty property or a wide pool of tenants to choose from.
Start by ensuring your property is advertised through at least one of these avenues;
Online property portal
High street letting agent
Social media platforms
Your marketing assets need to appeal to your target tenant. So, if you're targeting families, highlighting your property's proximity to local schools should help to attract the right tenants.
When it comes to advertising your rental property, detailed descriptions and quality images work best. To maximise your property's potential, investing in a professional 360 virtual photography service can really make it stand out from the crowd.
Short Holiday Lets
If you're struggling to find long term tenants in December, you could consider a short-term holiday let. Those in need of immediate income could advertise property on a short-term holiday lettings platform.
However, if you do decide to go down this route, you need to be aware of the risks involved. Sites such as these provide less security when it comes to protecting your property and you need to be careful about who you accept.
Rethink Your Target Tenant
If you're not having any luck letting to your target tenant, why not try advertising to a different tenant group?
For example, most students return home for the holidays. If you're normally a student landlord, advertising to young professionals over this period could solve your rental income issues in the short-term.
Offer a Festive Incentive
Some landlords and letting agents are resorting to incentives to attract tenants over the slower winter months.
This could take the form of;
A temporary reduction in rent
Free utilities for the first month of a tenancy
This slight reduction in rental yield for the first month of the tenancy is worth it if it means you can avoid empty properties over winter.
Is Your Property Appealing?
As there is less competition over the Christmas period, tenants can afford to be more choosy. To make your property stand above the rest, it's worth ensuring that property maintenance is up to scratch and your property is appealing to your target tenant.
Property maintenance can include;
Winter garden maintenance
Replacing tired furniture and furnishings
Freshening up paint work
Ensuring all repairs have been made in time for property viewings from prospective tenants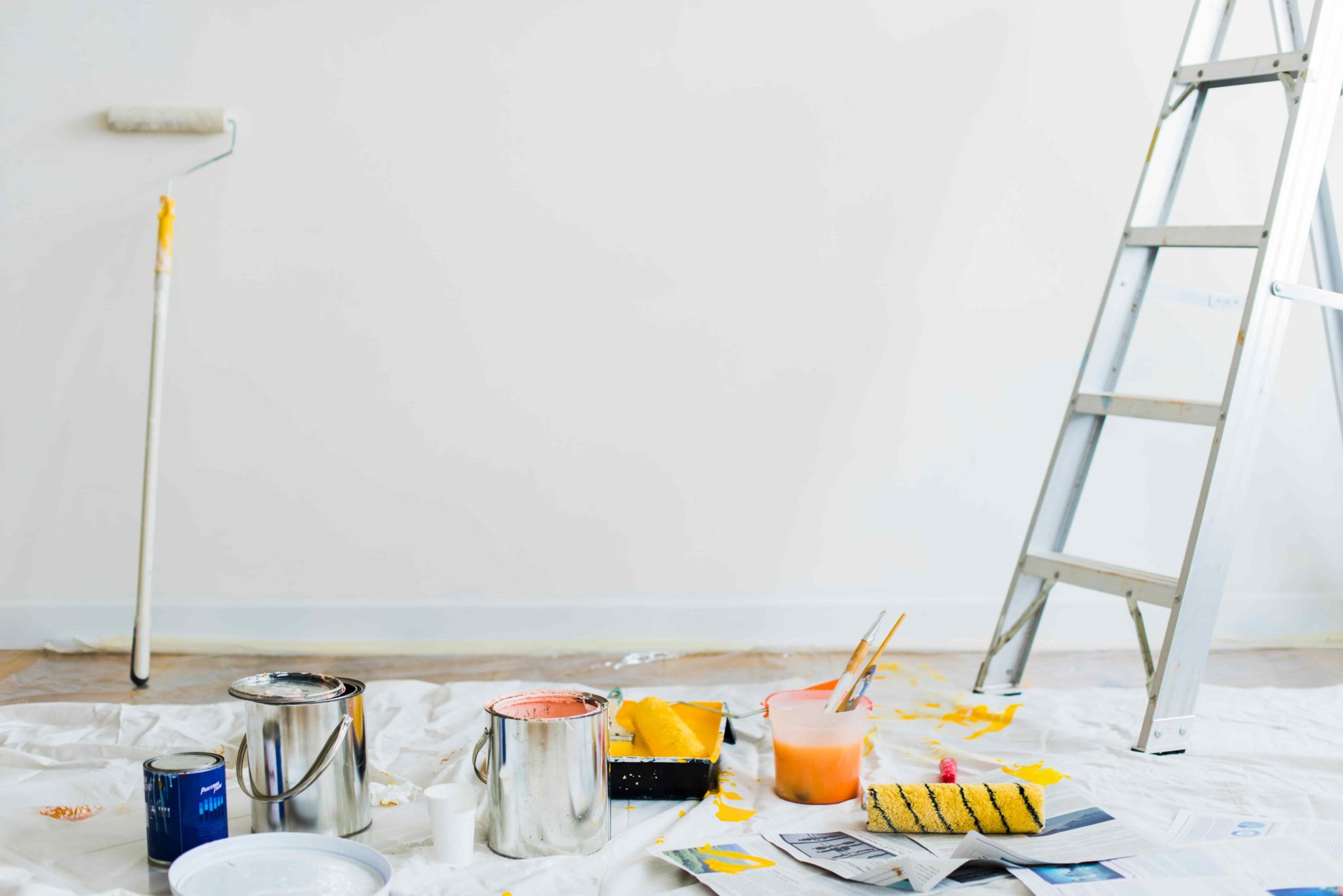 Managing Winter Void Periods
If you do find yourself facing a December without tenants, it pays to ensure your property is well equipped to handle the winter months left empty.
Some vital winter property maintenance tasks include;
Having boilers and heating systems serviced to avoid burst pipes
Setting the heating on a timer to avoid damp and mould
Repairing any cracks in the property exterior to prevent leaks
Replacing missing roof tiles and clearing autumn leaves from guttering
Installing a robust security system
Commission regular vacant property inspections to check for damage
By keeping on top of property maintenance, you can avoid disasters such as burst pipes and mould growth during winter void periods, saving you money in the long run.
If you're worried about loss of income over this period, it may be worth investing in unoccupied property insurance. This type of landlord insurance covers you if your property is vacant for 30 days or more.
Gift Yourself this Christmas
Busy landlords need a break too. Treat yourself this Christmas with the gift of a professional property inventory service.
Here at No Letting Go, we can help you minimise the risk of void periods by offering 360-degree property photography to amplify your property advertising, alongside essential property reporting services.
We also offer vacant property inspections and maintenance reports to protect your property over the winter.
Need a helping hand? Get in touch or browse our full list of property inventory services.
Thinking of investing in Build to Rent but not sure how to go about it or if it's right for you? Our guide on why to invest in Build to Rent explores the risks and rewards of getting involved in the sector.
Build to Rent developments are growing across the UK thanks to higher demand for quality, purpose-built rental accommodation among young professionals and the over 50s. This burgeoning sector has great potential for property investors and commercial landlords, as long as you do it right.
What is Build to Rent?
Build to Rent, or (BTR) describes the process by which residential properties are purpose built for the private rental sector. In most cases, this is done by large property development companies, investors and commercial landlords.
Build to Rent developments commonly contain 50 homes or more, all managed by one landlord. They often feature desirable perks such as in-house gyms, entertainment facilities and sophisticated security systems.
The Build to Rent Trend
The Build to Rent sector in the UK is on the rise. According to property experts, Knight Frank, £50 billion will be invested into the sector by 2020 to accommodate for the growing demand in the private rented sector.
We're now well aware that the rental sector is growing. Rising house prices and new working trends have resulted in a wider pool of tenants looking for suitable, long-term rental properties.
The demise of home ownership has resulted in a slightly older, professional tenant group looking for quality rented accommodation, complete with all of the modern conveniences.
How Does Build to Rent Work?
Typically, a Build to Rent development is owned by a large institution, such as a bank or pensions company and managed by a lettings agency.
Funding comes from investors keen to take advantage of reliable rental returns and long term growth. Some Build to Rent Schemes are also being supported by the Government to help with the building process and supporting infrastructure.
The main players in the Build to Rent process are;
Build to Rent investors
Build to Rent developers
Build to Rent letting agents
Commercial landlords
To invest in Build to Rent property, there are a few routes to go down, one of the easiest being through one of the large private rental developers.
The Benefits of Build to Rent Properties
According to Savills, Build to Rent investment came to £2.6 billion in 2018, suggesting that it can be a lucrative option for commercial landlords. There are many exciting opportunities for landlords investing in Build to Rent. Here are some of the benefits;
Longer tenancies are common (3 years +)
High tenant demand
Higher rent rates (around 11% higher than standard rental accommodation)
Reliable rental income and likely growth
Landlords retain control over their investment
Long term investment rewards
There are also many benefits for tenants which will make advertising and filling vacant rental properties much easier;
Greater choice of housing
Quality, purpose-built buildings with special amenities such as gyms and entertainment facilities
Access to convenient services such as security, laundry and concierge
Modern, sustainable buildings
Bills usually included
Furnished
On-site management
Encourages regeneration in surrounding areas
The Risks of Build to Rent
With all investment comes potential risk. Before going ahead, it's important to understand what these risks are and how to manage them.
Construction Risks
Construction is a risky business, and all sorts can go wrong or take longer than planned, leading to greater financial costs.
Planning Permission Issues
As a relatively new phenomenon, planning permission for Build to Rent can take longer, resulting in growing costs and a reduction of rental income.
Void Periods
As the landlord, you may experience delays in receiving the full rental income as the development fills up. To avoid long void periods, you could implement a tenant sign-up scheme while the building is still in progress. Alternatively, you could plan the development in stages to ensure some rental income is coming in throughout the process.
Drawbacks for Tenants
It's also important to consider the disadvantages for tenants when it comes to Build to Rent, as this will help you determine your target tenant and mitigate any risks.
Some drawbacks for tenants include;
Many Build to Rent developments target elderly tenants or young professionals and may not appeal to families or lower income renters
This type of accommodation can be more expensive for tenants
Homes UK Event
From incorporating affordable housing into your Build to Rent project, to attracting institutional investment, Homes UK: The Future of Living will be answering the pressing questions in the sector today.
Taking place at Excel in London 27-28 November 2019, the event is a great place to meet important players in the industry.
Protect Your Investment
Keen to take advantage of this fast growing sector? Here at No Letting Go, we supply a specially designed range of Build to Rent services to ensure compliant reporting, no matter the size of the development.
We offer;
Inventory management
Property visits
360 virtual property photography for use in marketing, reporting and Build to Rent projects
Check in and right to rent
Legionella risk assessment and water testing
Central account management for national, corporate or large regional clients
Fully insured, qualified and professional clerks, surveyors and inspectors
24 hour turnaround for reports
With our national and local services you get consistency, accuracy and efficiency delivered by our 65 offices across the UK.
Find our full list of Build to Rent services here.
The number of older tenants in the private rental sector is growing. Factors such as a rising elderly population along with the cost and effort of property maintenance is making older people turn to rental properties in their later years.
The benefits of renting to elderly tenants are plentiful. From longer tenancy agreements to reliability, we explore these advantages, along with the factors landlords and letting agents need to consider to meet their needs.
The Benefits of Renting to Elderly Tenants
Focusing on elderly groups as your target tenant can bring great advantages to landlords and letting agents;
Longer Tenancies
Older people are more likely to require a settled home rather than move house every few years. As they've passed the age of extending their families, older tenants have stable jobs or are in retirement. If you're looking for a long term tenant (which means less costs and time spent on the property in the long term) then elderly tenants are a good bet.
Reliability
Tenants with more life experience tend to be reliable, have a steady income from their job or pension and pay their rent on time. When issues arise, older tenants are more likely to have the experience and knowledge to report them swiftly and keep on top of their own day to day property maintenance responsibilities.
Quiet Lifestyles
Unlike younger tenants and students, elderly tenants are unlikely to host lots of parties or demonstrate any behaviour that could irritate neighbours. If your property is located very close by other properties or you have had issues with noise complaints in the past, older tenants could be a solution.
Elderly Tenant Rights
As with any tenant, landlords must be vigilant in upkeeping tenants' rights and not discriminating by age or any other factor.
Anti-discrimination laws are in place to protect tenants from unlawful eviction and ensure they find suitable housing.
As a landlord or letting agent you must;
Elderly Tenants and Health Issues
One of the big factors to consider when renting to elderly tenants is the possibility of health issues and disabilities. Some common health problems that occur in later life include;
Dementia
Arthritis
Mobility issues
Hearing impairment
Sight impairment
Tenants with dementia may struggle to remember to pay rent on time or find the right numbers to call to report issues. In this case, you may need to set up an automated payment system and make more regular property inspections.
As a landlord, you may need to make adjustments or allowances for tenants with health issues or disabilities if they're living in your property. From fitting stair lifts to changing your communication channels, we explore this in more detail further down the page.
Things to Consider When Renting to Elderly Tenants
Here are some main points for landlords to consider to ensure elderly tenants' needs are met;
Property Location
Elderly tenants are more likely to require a peaceful area with easy access to essential amenities such as shops, the post office and everyday services.
If you're targeting elderly tenants, do your research first to find desirable areas for this tenant group.
Consider Allowing Pets
For many older people, pets provide essential companionship and emotional support. When renting to this tenant group, it's worth considering allowing pets as this will make your property more desirable to a wider pool of tenants.
If you're worried about damage to the property, asking for a higher deposit is a reasonable request.
Straightforward Communication
Many older people who have not grown up with email or mobile phones may struggle to use these communication channels. When dealing with older tenants, you may need to stick to phone calls or letters.
Determining the easiest forms of communication at the start of the tenancy will help encourage a positive landlord/tenant relationship. Some tenants with sight impairments may require all written communication in Braille.
Property Adjustments for Older People
Under the 2010 Equality Act, landlords are required by law to make any reasonable adjustments to their properties to allow tenants with disabilities to live safely and comfortably.
This could include;
Installing access ramps for wheelchair or mobility scooter users
Installing stair lifts
Installing railings in the bathroom
Fitting accessible kitchen and bathroom facilities
Widening doors for wheelchair access
Ground floor level access
Unrestricted parking access
Living Safely: Family Contact Numbers
If your tenant has a fall or you are unable to contact them and are concerned for their safety, it's a good idea to have access to the contact details and phone numbers of close family members. Having a small number of people you can contact regarding your tenant can help ensure their safety and strengthen the lines of communication.
Property Security
Elderly tenants can be more vulnerable to break ins and door to door scams. Ensuring the rental property is safe and secure can help protect your tenant against crime. To secure your property;
Always change the locks between tenancies
Ensure all windows have good quality locks
Ensure all external doors are well fitted
Consider an alarm system
Fit security lighting
Fit a front door buzzer or peep hole to allow tenants to check who's at the door before answering
Evicting An Elderly Tenant: The Right Way
For elderly tenants, finding a new rental home can prove more difficult, particularly if they suffer from age related health issues. If your tenant is late on rent payments or if there are any property maintenance issues, try to find a solution before beginning the eviction process.
For example, helping the tenant set up automated rent payments or providing advice on where to find government financial support could make all the difference. Likewise, encouraging your tenant to employ a cleaner or approaching family members for help could solve any property maintenance issues.
However, if there is no alternative and you need to evict your tenant, here's some advice;
Seek legal advice before proceeding
Always follow the correct laws, regulations and procedures
Protecting Your Property
For some older people, property maintenance becomes harder as they experience reduced mobility. This can be a concern for landlords of furnished properties, worried about damage beyond fair wear and tear.
To protect your property long term, always invest in a professional property inventory report as evidence of the condition of the property at the start of the tenancy. This way, you will be in a better position to recover any costs at the end of the tenancy.
Get Help Being A Responsible Landlord
Renting to elderly tenants can be very rewarding, as older tenants tend to look for longer tenancies. However, renting to this tenant group can require certain adjustments and property management tasks that take up time.
If you rent to elderly tenants, investing in a professional property inventory service can save you time and help to ensure you're fulfilling all your obligations as a landlord.
From regular property inspections to property inventory reports – No Letting Go provide a wide range of property services across the UK.
Browse our full list of property inventory services to find out how we could help.
Winter brings with it potential hazards that could harm your rental property and cost you money if left untreated. High winds, excessive rain, snow and ice can lead to anything from frozen pipes to blocked guttering.
That's why it makes sense to get ahead and protect your rental property before the worst of the UK weather kicks in.
We've prepared a winter maintenance checklist for landlords and lettings agents, to help you protect your rental properties over the winter period.
Exterior Property Maintenance
As a landlord, you are largely responsible for the exterior maintenance of the rental properties in your portfolio.
This can include;
Roof and guttering repairs
Garden and fences
Window cleaning and repairs
The following tips will help you protect the exterior of your property over the winter;
Roofs and Guttering
Missing roof tiles can cause expensive structural problems in the long-term. If your property is missing a few tiles, a particularly bad winter storm could result in leaking and interior damp.
Likewise, a blocked gutter can lead to water damage. An annual gutter clean is a sensible maintenance task to perform at the beginning of winter, after the autumn leaves have fallen and before the worst of the weather hits.
Repair Cracks and Crevices
Any gaps or cracks in the exterior of your property could result in long term problems if left untreated. If moisture from the outside finds its way into the property, you could be facing serious damp and mould issues. This is easily avoided through regular inspections and property maintenance.
Key areas to focus on include;
Air leaks around windows and doors
Garage or shed doors
Ill fitted exterior doors
Winter Garden Maintenance
Usually, general garden maintenance is the responsibility of the tenant. However, if your property is experiencing a void period or you are preparing for a new tenancy, you may need to perform some garden maintenance.
Broken fences are the responsibility of the landlord, so it's a good idea to check for any loose posts before the wind sets in. In addition, any trees with dangerous overhanging branches may need tending to.
To protect yourself from any disputes regarding garden maintenance at the end of a tenancy, always ensure the tenancy agreement clearly sets out which tasks are the responsibility of the tenant.
Winter Pipe Maintenance
When water freezes in very cold weather it expands and can result in burst pipes. To prevent this;
Ensure pipes are well insulated
And there are no cracks
Fix any dripping taps
Get the boiler serviced regularly
Run the heating at a low temperature during void periods
At the start of a new tenancy, make sure your tenants are aware of the location of the stopcock and understand what to do in case of an emergency
Fireplaces and Chimneys
If any of your rental properties contain working fireplaces, a professional clean by a chimney sweep will help to prevent debris build up which could pose a fire hazard.
Door Locks
Sometimes, extreme cold weather can freeze locks. Rather than getting a late night call from a tenant locked out of their home, a pre-emptive spray with lubricant will prevent sticking.
Prevent Pests
Cold weather can draw in pests such as mice and voles. To prevent any unwelcome visitors, ensure all small holes and cracks around the exterior of the property are properly sealed.
Interior Winter Maintenance
The following winter home maintenance tips refer to the interior of your rental property;
Winter Boiler Maintenance
Perhaps the most important consideration for your tenants, is ensuring the property's heating system is in good working condition before the cold winter weather hits.
If the weather drops severely, your boiler is at risk of freezing. To avoid this;
Remind your tenants to run the heating regularly.
If your property is going through a void period, it's worth setting the heating to come on at certain times throughout the day or to run it constantly at a low temperature to help prevent damp and keep the boiler in good condition.
We also recommend bleeding the radiators regularly to prevent pockets of air entering and affecting the heat they give off.
Get the boiler serviced once a year by a gas safe registered engineer before winter really kicks in.
Smoke and Carbon Monoxide Alarms
The start of winter is a good time to check your smoke and CO alarms are all present and in working order.
Since 2015, it has been a legal requirement for landlords to install working smoke and carbon monoxide detectors on each floor of a property. Failure to do so could result in a £5000 fine for each non-working alarm.
If you're busy managing your portfolio, we provide Smoke and CO inspections as part of our inventory and check in service.
Winter Property Security
Fewer daylight hours and empty properties around Christmas time can result in higher levels of property crime. Encouraging your tenants to practice these safety tips should help to avoid any nasty surprises;
Timed Lighting Systems
If your rental property is left vacant over the Christmas period as tenants visit family and friends, it's more vulnerable to theft and damage.
Encouraging tenants to use a timed lighting system when they go away for extended periods can help to prevent break ins. Alternatively, leaving the bathroom light on uses up minimal energy whilst warding off burglaries.
Exterior Safety Lighting
If you're worried about a vacant property, installing security lights can help to prevent break-ins.
Emergency Contact Numbers
One of the most important ways you can protect your rental property over the winter is to provide your tenants with a list of emergency numbers to contact if things go wrong. This should include;
Plumber
Electrician
General property maintenance provider
Locksmith
Letting agent contacts
This is particularly important if you are planning to go away over the Christmas break.
By providing your own list of numbers, you can ensure that any repairs or maintenance issues are attended to by reliable tradespeople, approved by you.
Invest in a Professional Inventory Service
One of the easiest ways to protect your rental property over winter, is to invest in a thorough inventory service.
From maintenance reports to health and safety checks, our teams of inventory clerks across the UK are on hand to help you manage your property portfolio all year round.
Need some help? Browse our list of available property inventory services to protect your investment this winter.
Anyone who has worked within the lettings industry will understand the importance of a thorough inventory for rental properties.
And when landlords skip this vital step, major issues can occur. If you're left facing serious damage at the end of a tenancy without the proper reports, you may lose out on thousands of pounds.
We explore the power of inventories by highlighting a recent high-profile case featuring a former pop star and £70,000 worth of damage.
Do I Need An Inventory?
Yes, as a landlord or letting agent, it is important to have an inventory report in place to provide the evidence needed if you need to make a claim on the deposit at the end of the tenancy.
Without a detailed inventory, you could be left having to repair damage out of your own pocket. We've created a simple guide on the key components to include and why they're necessary;
Property Management Inventory Checklist
An inventory report must include the following key components;
A record of meter readings and keys provided
The condition and cleanliness of each room, including appliances, fixtures and fittings
A record of the condition of the garden, including any damage
A signature from the tenant confirming they agree with the contents of the report
A record of the condition of the mattresses if fully furnished
Date & time stamped photos of the property and its contents
It must also include essential safety points;
A record of furniture and furnishing fire safety labels
Evidence that the Smoke and CO alarms comply with legislation (working order & correct placement)
A record of loose or frayed carpets, cracked glass or windows, missing keys and inoperable locks
Check Out Report
In addition to the initial inventory report and schedule of condition that takes place when a tenant moves into a rental property, you will also need a check out report when they move out at the end of the tenancy.
Following the final inspection, the check out report should;
Include a detailed record of the condition of the property
Clearly show how the property has changed throughout the tenancy (in combination with the initial check in report)
Include recommended actions for landlords and tenants
This report provides a vital benchmark to help assess any changes to the property from the start of the tenancy to the end.
If any deposit disputes arise, these reports should provide clear evidence to help landlords get a fair return on any losses or repairs required.
Top Reasons for Tenancy Deposit Disputes
Some of the main reason's disputes occur include;
Cleaning 54%
Damage 49%
Decoration 31%
Rent 20%
Gardening 16%
Dealing with Deposit Disputes
The security deposit taken at the start of a tenancy is considered the tenant's money. This means that it can be tricky for landlords to withhold the deposit in response to damage or loss without significant evidence.
You will need to prove there is damage to your rental property above normal wear and tear in order to claim on the deposit.
That's why poorly compiled inventory reports are one of the most common reasons landlords lose disputes.
Tip: Always enter the deposit into a tenancy deposit protection scheme as this is a legally required step!
Celebrity Rental Drama: The Power of Inventories
To demonstrate our point, we've got a high profile case study in which a property rental disaster was averted thanks to comprehensive inventory reports.
Former En-Dubz star and X Factor Judge, Tulisa Contostavlos was recently ordered to pay over £70,000 worth in damage to the landlord of her former luxury rental property.
Reported damage to the luxury North London flat included a smashed sink, cigarette burns, stains and doors ripped from hinges. Despite arguing that the damage was normal wear and tear, she was ordered to pay compensation, interest and legal costs to her former landlord.
Key to this case was the presence of a thorough and professional inventory and check-out report.
Clearly, a high rental value is no protection against severe damage, so no matter which end of the market you're positioned in, covering your back is essential if you want to recover your costs.
Looking for help managing your portfolio of rental properties in London? Find a list of our No Letting Go London offices.
What is Fair Wear and Tear?
It can be problematic working out what is considered fair wear and tear as it differs case by case. Some examples of fair wear and tear include;
Small scuff marks on walls
Naturally worn down carpets
Frayed fabrics
Faded curtains
Carpet indentations
However, when we talk about damage this could include;
Broken locks or doors
Burn marks or large carpet stains
Holes in the walls
Broken windows or furniture
Poorly painted walls
One of the easiest ways to determine the difference is by commissioning a professional inventory clerk to visit the property and make a detailed report, including photographic imagery at the start of the tenancy.
How To Protect Your Rental Property from Damage
There are a few more steps you can take to protect your rental property;
Regular Property Inspections
To avoid a similar situation, making quarterly inspections of the property can help encourage tenants to practice good property maintenance.
Target Long Term Tenants
In addition, targeting long-term tenants who are more likely to treat the property as their home will help to avoid intentional damage.
Keep it Simple
Keep decoration simple and ensure your property is thoroughly clean at the start of the tenancy to avoid any future disputes.
Avoid the Risks with A Professional Inventory Service
You've heard the warning, now it's time to cover your back. One of the easiest ways to protect your investment as a landlord or letting agent is to commission a professional inventory company to undertake comprehensive inventory reports and checks.
Our independent inventory clerks across the country are experienced at providing essential reports, checks and visits to help you stay protected from move in date up until the end of the tenancy agreement.
To find out how we could help, browse our list of professional property inventory services to get started.
Thinking of investing in London rental property? There are plenty of benefits for landlords, including high demand from a wide range of tenant groups and convenient access to quality tradespeople and property services.
Buy-to-let in London can offer great rewards, as long as you're clever about where you invest. We explore why investing in London property is worth the risks and how to protect your investment for the long term.
The Advantages of Being a London Landlord
Thinking of becoming a London landlord? Here are some of the benefits you can expect;
Is Property in London a Good Investment?
There has been a lot of debate recently around whether investing in the UK property market is still a safe investment. Despite some instability in the London property market due to Brexit uncertainties and recent changes to stamp duty and tax relief for landlords, there are still many factors that make London a good opportunity for property investment.
High Rental Demand
For one, it is unlikely that the demand for rental properties in popular areas of London will decrease significantly in the long term as London remains a hub for many industries.
With a large number of students and young professionals, London offers a wide range of tenant groups to target.
Shorter term, Brexit uncertainties have been putting off first time buyers from taking the plunge- increasing the demand for rental properties further.
Opportunity for Capital Gain
While some property prices in central London have experienced dips, central London prices are now on the rise and there are plenty of up and coming areas marked for big property development projects. By investing in areas likely to experience long-term price growth, you are well placed to earn impressive capital growth when you decide to sell.
Where is the Cheapest Place to Buy in London?
House prices vary significantly from each London borough. According to Homes&Property, some of the cheapest areas to buy in London in 2019 include;
Barking and Dagenham – average house price £300,518
Bexley – average house price £341,784
Newham – average house price £365,182
Croydon – average house price £365,931
Havering – average house price £375,014
Sutton – average house price £382,607
Hounslow – average house price £395,734
Enfield – average house price £396,908
Hillingdon – average house price £399,639
Greenwich – average house price £411,492
However, the purchase price isn't the only factor to consider when searching for an investment property.
If you're looking for buy-to-let, the location's desirability to your target tenant is just as important as getting a good deal. If you can't find tenants to fill your property, you risk losing money. That's why it's equally important to consider factors such as transport links and the proximity of schools and shops to assess the risks and return.
In addition, looking at rental yield data is essential in order to calculate your return on investment.
Best Buy to Let Areas in London
When looking for the right location to buy to let, London has a few hotspots that still offer impressive rental yields.
Totally Money's Buy to Let rental yield map provides valuable data when searching for the most profitable postcodes. Here are some of the top buy to let areas in London according to the map;
E12 in East London including Manor Park, Little Ilford, Alderbrook, Newham and Redbridge have a 6.04% average yield.
SE17 in South East London including Walworth and Newington has a 5.75% average yield.
IG11 in Barking has a 5.59% average yield.
Romford is home to several top performing postcodes including RM9, RM8,RM6 and RM10. Find property inventory services in Romford here.
SE11 in South East London including Kennington and Vauxhall has a 5.12% average yield.
SE28 including Southwark, Lewisham and Greenwich has a 5.00% average yield.
N18 in North London including Upper Edmonton, Edmonton and Enfield has a 4.92% average yield.
How Do I Buy My First Investment Property?
Once you've decided that becoming a London landlord is right for you, there are several steps you need to take;
Choose a Location
Decide on the right location, taking into account your budget, target tenant and the rental yields in the area.
Find a Buy-to-Let Mortgage
To start the buying process, you will most likely need to apply for a buy-to-let mortgage. Our guide on buy-to-let-mortgages provides helpful information on the different types of mortgage available and how to choose the right one, as well as tips and advice on the process.
Protecting Your Investment
Decided to become a London landlord? Our No Letting Go offices throughout London are home to dedicated and experienced inventory clerks ready to help you on your journey.
From inventory reports to check in services, we can provide professional support to help manage your portfolio.
We offer;
To explore our full list of offices, search our branch pages to find property inventory services near you.
With several types of tenancies out there, the variations can get confusing for new tenants and landlords. So, what is a periodic tenancy?
Periodic tenancies can offer great benefits, including increased flexibility and less paperwork. However, they aren't without their drawbacks.
That's why we've created this guide on the risks and rewards of periodic tenancies, to help you make an informed decision before drawing up a contract.
What is a Periodic Tenancy Agreement?
A periodic tenancy is a tenancy that runs for a certain period of time, most commonly month to month. Periodic tenancies can also run on a week to week or quarterly basis, although this is less common.
Unlike fixed term tenancies, periodic tenancies work as a rolling contract which can be terminated by landlord or tenant by giving notice.
Types of Tenancy Agreements
Tenancies can come in all shapes and sizes, depending on the terms and conditions of the agreement. However, here are the most common types of tenancies you're likely to come across;
Assured Shorthold Tenancy
Assured shorthold tenancies are the most common and apply to most private rentals with a tenancy date starting after 15 January 1989. Most assured shorthold tenancies begin with a fixed period of 6 or 12 months.
Non-Assured Shorthold Tenancy
If your rental property demands less than £250 or more than £100,000 in rent per year or it is used as a holiday home, it won't be eligible for an assured tenancy. This means you don't have to enter the tenant's deposit into a protection scheme or serve a section 21 notice to evict tenants.
Assured Tenancy
It is unlikely you'll need an assured tenancy these days unless you are a housing association. This type of tenancy gives the tenant longer-term stability.
Excluded Tenancy
Sometimes referred to as a license, excluded tenancies are for tenants who lodge with their landlord and share communal areas.
Regulated Tenancy
If a tenancy started before 15 January 1989 it may be a regulated tenancy. The difference being that tenants have enhanced rights when it comes to eviction and 'fair rent'.
Company Let
When renting to companies, different rules apply in terms of deposit protection and eviction notices.
Fixed Term Tenancy
A fixed term tenancy lasts for an agreed set of time, depending on what is set out in the tenancy agreement. Usually this will be 12 months.
Short-Term Fixed Tenancy
A short-term fixed tenancy lasts for 90 days or less.
Periodic Tenancy
A periodic tenancy works on a rolling basis with no fixed end date. E.g. month by month.
What is a Statutory Periodic Tenancy?
A statutory periodic tenancy occurs when an assured shorthold tenancy comes to the end of its fixed term and the tenant stays at the property without renewing the contract. If the tenant continues to pay rent and it is accepted by the landlord, the tenancy will continue on a periodic, rolling basis.
This transition from fixed term assured shorthold tenancy to statutory periodic tenancy is automatic.
What is a Contractual Periodic Tenancy?
A contractual periodic tenancy differs in that it is agreed in the tenancy contract as opposed to automatically transitioning from a fixed term into a periodic tenancy. This can either be agreed upon at the start of the tenancy or shortly before the fixed term contract expires.
It is also possible to enter into a periodic tenancy from the outset by setting the initial term as one month or week.
How Does a Periodic Tenancy Work?
While a fixed term tenancy lasts for an agreed set of time, a periodic tenancy works on a rolling basis, from month to month or week to week. It doesn't end until one party gives notice.
In a periodic tenancy, the period depends on when the rent is paid by the tenant. So, in a monthly period tenancy the tenant would pay rent each month.
Shorthold tenancies become periodic tenancies after the fixed term agreement expires and if there is no new contract drawn up with the remaining tenants. The assured shorthold tenancy will automatically become a periodic tenancy as long as the tenants do not change, and they are happy to retain the same contract. The same conditions will apply and there is no further action needed by the landlord or tenant.
Ending a Periodic Tenancy
To end a periodic tenancy, there are several legal processes that can take place;
Periodic Tenancy Notice: Tenants
To end a periodic tenancy, tenants will need to give the right amount of notice depending on the terms stated in the tenancy agreement. They also need to ensure it ends on the right day. For example, if a monthly periodic tenancy began on 1st January it will need to end on the last or the 1st day of the month. From this date, they will no longer be liable for rent payments.
Statutory Periodic Tenancy Notice
If it is a statutory periodic tenancy, tenants must give at least 1 months' notice for a monthly contract or at least 4 weeks' notice for a weekly contract. The notice must end on the first or last day of the tenancy period.
Periodic Tenancy Notice Period: Landlords
Landlords must give tenants a written 'notice to quit' which must end on the last day of the rental period, give the minimum notice period and include legal information.
For statutory periodic tenancies, it is also possible for landlords to issue a section 21 notice as long as the landlord gives the tenant at least two months' notice and the last day is the last day of the tenancy period. If the tenant does not move out on this date, landlords have the right to request a court order to regain possession. However, changes to the law regarding section 21 notices now require a landlord to give their reasoning, alongside relevant evidence.
Benefits of a Periodic Tenancy for Landlords
A periodic tenancy can have wide-ranging benefits for both landlord and tenant, including;
Risks of Periodic Tenancies for Landlords
With these advantages also come risks. If you're thinking of entering into a periodic tenancy, watch out for the following potential dangers;
Periodic Tenancies: Good Idea?
Periodic tenancies can be a good idea as they offer increased flexibility for both landlord and tenant and can reduce the number of administrative tasks needed throughout a tenancy.
However, to protect your investment, we recommend;
Be Prepared with No Letting Go
The easiest way to protect your investment and maintain a happy landlord/tenant relationship is to entrust a comprehensive, unbiased inventory reporting service.
Here at No Letting Go, we provide a tailor-made service, including everything from check-in to property visits.
Find out more about our property services to see how we could build them into a package that suits you.
Subletting is surprisingly common and can offer benefits for both landlords and tenants. But what counts as subletting? And what do landlords need to know about the risks?
We explore what subletting is and what you can do as a landlord to mitigate the risks.
What is Considered Subletting?
Subletting is when a tenant decides to rent out either a room or whole property to a third party. For example, if a tenant decides to go travelling for an extended period, they might try to let their room out to another tenant to pay their rent. Other reasons could include;
Change in income
If they need to relocate before the end of a contract
If another tenant decides to move out before the end of the tenancy and they need to fill the space
To be a sublet, the original, existing tenant needs to give exclusive access of at least one area of the property to the subtenant. The subtenant will not pay rent directly to the landlord but to the original tenant.
Is Subletting Illegal?
In most cases, subletting is legal if the tenant obtains the landlords permission to let out the rental property.
However, if the tenant sublets without written permission, they could come into legal difficulties.
Can A Landlord Refuse A Sublet?
This all depends on what it says in the tenancy agreement. If there is a section in the agreement that says a tenant can ask the landlord to sublet, landlords will need to have a valid reason for refusal.
However, if there is no mention of subletting in the tenancy agreement, as a landlord, you can refuse more easily.
It's worth noting that in the case of fixed term tenancies, the tenant may still be able to sublet without consent if there is no mention in the agreement. That's why it's important to be clear on the terms of your agreement from the get-go.
Not keen on the idea of allowing a tenant to sublet? There are a few steps you can take to ensure it doesn't happen;
Include a section in the tenancy agreement prohibiting subletting
Arrange regular property inspections to help prevent unwanted subletting. The professional carrying out the inspection will usually be able to tell if something is awry. It will also indicate to your tenants that you aren't complacent as a landlord.
Try to develop strong relationships with your tenants so they come to you first if they are having any difficulties making the rent.
Illegal Subletting
If a tenant decides to go ahead and sublet without permission, there are two main circumstances that most commonly occur;
The tenant rents out a room in the property whilst still living at the address.
This is the most common situation, and often happens when flatmates move out unexpectedly.
In this situation, think carefully about how you want to proceed. If the new subtenant has caused no issues and the rent is paid on time, it can sometimes be advantageous to allow them to continue living at the property. If this is the case, draw up an agreement to stay protected. Don't accept any payment until you have a proper tenancy agreement in place.
The tenant rents out several or all the rooms in the rental property whilst living at a different address.
This could have serious consequences for you as the landlord. If these subletting tenants report issues to the original tenant who they assume is the landlord, property maintenance issues may go unresolved and you start to lose control of your property.
What Happens If Your Tenant Sublets Without Permission?
If you discover your tenant is subletting without your permission, there are a few steps you can take;
Talk to your original tenant first to find a solution
If the tenant persists subletting, sub-tenants should be informed, and either be asked to vacate the property or draw up a new tenancy agreement for them
If all else fails and the subtenant refuses to vacate, you may need to begin the eviction process
What Are The Risks Of Subletting?
If a tenant decides to sublet their room, there are a number of risks you need to be aware of;
Insurance and Mortgage
Some insurance and mortgage providers don't allow subletting and ignoring this could lead to voiding your contract. It's vital you avoid this at all costs by checking your agreement before allowing a sublet.
End of The Tenancy
If your original tenant decides to move out, but their subtenant is still living in your rental property, you may come up against issues. Evicting a tenant without a tenancy agreement can get complicated.
How Do You Sublet Safely? Tips for Landlords
Subletting doesn't always spell disaster. In fact, it can be profitable for both landlord and tenant, solving common issues such as change of circumstance.
If you do decide to grant your tenant permission to sublet, here's a few steps you can take to ensure your investment stays protected;
Ensure you are clear on the contents of the tenancy agreement and what it says about subletting. If there is no mention, you may want to add a clause to be on the safe side.
Spend time on tenant referencing to ensure you end up with reliable, trustworthy tenants.
Spend time getting to know your tenants and making a good impression. This way, they are more likely to come to you first if their circumstances change.
Carry out regular property inspections.
Protect Your Investment with No Letting Go
If you need a helping hand protecting your investment, we have teams of experienced inventory clerks across the country ready to support you.
We can provide regular property visits, every 3-4 months to ensure your property is being well maintained and tenants are fulfilling their contractual obligations.
In addition, a comprehensive inventory report is one of the best ways to protect your investment in the long term.
Interested in hearing more? Get in touch or visit our services page to find our property inventory packages.