In our blog, we have previously discussed whether the new carbon monoxide (CO) alarm regulations will have an impact on the buy to rent sector. With these proposed changes expected to take effect from 1st October, now is the time to ensure that you will comply with the law.
What do the new CO rules require from landlords?
Landlords and letting agents should already be aware of the obligations placed on them regarding carbon monoxide alarms and smoke detectors.
But from the beginning of October, the Smoke and Carbon Monoxide Alarm (Amendment) regulations will create new obligations that must be complied with:
• Landlords will be responsible for repairing and replacing alarms throughout the tenancy, not just at the start. They can no longer rely on the tenant to repair or replace the smoke alarm or CO detector, and they need to ensure that they act once they have been informed of a fault by the tenant.
• Any room in the property with a fixed combustion appliance, including gas fires, boilers and wood burners (excluding gas cookers), must have a carbon monoxide alarm.
• Landlords must check alarms are in working order on the first day of a tenancy.
• Carbon monoxide alarms will also be mandatory upon installation of any heating appliance (excluding gas cookers).
• The social housing sector will now also be required to fit homes with fire alarms and carbon monoxide sensors.
To ensure compliance with the new regulations, landlords and letting agents will need to have all required alarms and detectors fitted by 1st October when the new regulations come into effect. It will not be enough to have them ready to install.
Now is the time to prepare for the changes
Now is the time to begin the process of making sure each of your properties will be compliant by the deadline. This means not only checking that smoke alarms and carbon monoxide detectors are working and installed as required but that you also have the right processes in place to ensure ongoing compliance.
Equally importantly, you also need the ability to demonstrate that you are fulfilling your duties.
For those responsible for block or estate management, the task of ensuring and maintaining compliance can be time consuming and complex. We have many clients who rely on our Estate and Block Property Management Services to ensure that they are meeting the range of responsibilities placed on them.
We can conduct weekly, monthly and six-monthly property visits, and our inspections include checks on a range of assets, including:
• Fire detection and fire alarm system
• Fire doors
• Emergency lighting
• Sprinklers
• Fire extinguisher
• Automatic doors
For anyone managing individual properties, our check-in services and mid tenancy services can support you and ensure changes in legislation never catch you out.
If you need support to get ready for The Smoke and Carbon Monoxide Alarm (Amendment) regulations 2022, please contact us to discuss how we can help you.
No Letting Go
If you would like to discuss how our local support or national network at No Letting Go could become your inventory partner, supporting compliance, streamlining costs and reducing your workload, then contact No Letting Go today.
The foundation of a good relationship between a tenant, landlord and letting agent is when parties understand their rights and responsibilities to each other, establishing a collective responsibility to ensure the tenancy goes smoothly.
If you're new to renting or haven't reminded yourself of your rights and responsibilities as a tenant, look at our guide below to know where you stand.
Your rights as a tenant
As a tenant, you have the rights provided for in Government legislation and may also have additional rights defined in your tenancy agreement with the landlord. The rights set by the government are the minimum:
· To live in a property that's safe and in a good state of repair
· Your deposit is returned when the tenancy ends, providing no damage has occurred to the property – and your deposit is protected if you rent your home on an assured shorthold tenancy that started after 6 April 2007
· The right to challenge any charges you believe to be excessively high
· To know who your landlord is
· To live undisturbed in the property
· The right to see an Energy Performance Certificate for the property
· Protection from unfair eviction and unfair rent
· To have a written agreement if you have a fixed-term tenancy of more than three years
In addition to these rights, if you live in England, when you begin a new assured or short tenancy your landlord is obliged to give you a copy of the How to Rent guide, offering advice on the rights and responsibilities of both tenants and landlords and the rental process in England and Wales.
Your responsibilities as a tenant
In addition to your rights, you also have responsibilities as a tenant, which you must be aware of to ensure you aren't risking your tenancy. These responsibilities are:
• To take good care of the property, for example, turn off the water at the mains if you're away in cold weather.
• Pay the agreed rent, even if repairs are needed or you're in dispute with your landlord.
• Pay other charges as agreed with the landlord, for example, Council Tax or utility bills.
• Repair or pay for any damage caused by you, your family or friends
• Only sublet a property if the tenancy agreement or your landlord allows it.
• Allow the landlord access to the property to carry out repairs if they have given you at least 24 hours' notice, and they request access at a reasonable time of day unless it's an emergency and they need immediate access.
If you don't meet your responsibilities, your landlord has the right to begin legal action to evict you.
Building a positive tenancy
The rental sector is a dynamic one that's subject to regular changes in the law, such as those proposed by the Renters Reform Bill or the proposed EPC regulations, so there's a lot for landlords, letting agents and tenants keep aware of.
Good communications and putting processes in place, such as mid-term property reports, ensure that the property is well maintained and all stakeholders know their expectations and can work together to create a positive tenancy relationship – which saves time and money for all concerned.
No Letting Go
If you would like to discuss how our local support or national network at No Letting Go could become your inventory partner, contributing towards a smooth relationship with tenants, streamlining costs and reducing your workload, then contact No Letting Go today.
Landlords are raising rents in response to tax changes
It's been two years since changes to buy-to-let mortgages also changed the way that landlords are taxed. As some had predicted, many landlords have been forced to reconsider their position and think about what the future now holds for them.
How has buy-to-let tax changed?
Before 2017, landlords could deduct mortgage expenses from their taxable profits, including all of the interest they paid for the mortgage on their rental property.
In 2017 this began to be phased out until April 2020. it stopped altogether. This was replaced by a 20% tax credit, which is substantially less for higher rate taxpayers who, under the old system, would have received 40% tax relief.
How has this affected landlords?
These changes in how landlords are taxed have had significant implications for them, with one in three reporting that their portfolio is not as profitable as it was before the changes came in. The same number of landlords have considered selling properties due to the loss of mortgage tax relief.
Apart from the financial impact, the lettings sector is undergoing a raft of changes, with more on the horizon; we recently talked about how the Renters Reform Bill will change things. All these changes and proposals are proving challenging to keep up with, causing 58% of landlords to claim that changing and confusing government legislation is the biggest challenge.
Two options for landlords
In addition to changing legislation, 32% of landlords stated that rising taxes are also a key challenge. To manage the financial impact of these changes, landlords are taking one of two main options – raising rents and selling properties.
25% of landlords said they have increased rents to cover the cost of increasing tax on their tenants, and for landlords with more than 20 properties, this increases to 58% passing on costs.
Around the same proportion of landlords with more extensive portfolios (26%) have reduced the size of their properties to reduce the impact of tax changes. However, the percentage decreases to 13% for landlords with smaller property portfolios.
What does the future hold for landlords?
With more changes to the law on the drawing board that will impact landlords, for example, renting with pets, changes to energy efficiency rating requirements, as well as possible interest rate rises, life for landlords won't get any easier in 2022.
Ongoing changes and uncertainty in the rental market will continue to have unintended knock-on effects, such as reducing the amount of affordable housing and rental properties on the market.
Despite the challenges, almost 60% of landlords still believe that letting a property is worthwhile. Demand for rental properties is still high, so there is still much for landlords to be optimistic about, so long as they have a realistic business plan, which includes the right support that keeps costs down and maximises occupancy.
No Letting Go
If you would like to discuss how our local support or national network at No Letting Go could become your inventory partner, streamline your costs and reduce your workload, then contact No Letting Go today.
Understanding the numerous taxes that apply to landlords and then calculating the amount of tax owed can be complex. To ensure that you meet all your obligations, keeping up to date with tax changes that may affect your income is essential.
In 2022, we've already seen buy-to-let tax changes coming into full effect, so what else should landlords be aware of?
Changes to tax
Some changes in UK tax regulations may impact landlords:
Tax on dividends – There is currently a £2,000 annual dividend allowance, but tax must be paid on income from a dividend after this allowance. From April 2022 tax on dividends increased by 1.25%. This means if you pay the basic tax rate, you will now pay 8.75% tax on dividend payments, those paying a higher rate of tax will pay 33.75%, and additional rate taxpayers will pay 39.35% on dividends.
National Insurance – National Insurance contributions have increased by 1.25%. Landlords renting properties as a business venture will see an increase in the NI contribution they must pay on any rental earnings if they exceed the relevant thresholds. It also means that if they employ people in their property business, employer contributions to NI will also increase.
Capital Gains Tax – The timeline for reporting and paying Capital Gains Tax made on profits from selling a buy-to-let property has increased from 30 days to 60 days.
Make Tax Digital – From April 2022, any landlord with a VAT-registered property rental business with a rental turnover below the VAT threshold of £85,000 must now keep digital tax records and report income and expenses figures online to HMRC each quarter as part of the Making Tax Digital initiative.
From 2024 this requirement will be extended to include self-employed landlords completing self-assessments. They will be required to maintain digital financial records compatible with HMRC's Making Tax Digital system.
More changes on the horizon – 2022 is shaping to be an economically challenging year, with the possibility of higher inflation and recession affecting landlords' finances.
Inflation, already at a 40-year high, is set to increase. In addition, rising interest rates are likely to continue their upward trend throughout 2022. Any rise in interest rates may concern landlords; if a mortgage is due to be renewed, it may be time to shop around for the best deal.
In addition to financial changes, The Renters Reform Bill will continue to go through the stages of parliamentary approval. Changes, such as proposed energy ratings certificate, carbon monoxide alarm regulations and "Lets with Pets", mean landlords should be prepared for more changes in regulation and the extra costs they imply.
Preparing for an uncertain future
Making sure you are on top of your existing landlord's obligations will make adjusting to whatever lies ahead easier because you won't be in a position where you are already trying to catch up with reforms. Implementing a thorough inventory process is one important step to help you achieve this, providing you with a solid benchmark and clarity in an ever-changing sector.
The right business partner can also help you reduce running costs and ensure optimal occupancy for your properties.
No Letting Go
If you would like to discuss how our local support or national network at No Letting Go could become your inventory partner, streamlining costs, reducing your workload and boosting efficiency, then contact No Letting Go today.
Finding a new home to rent can be exciting, but it can also be daunting. It's a big financial commitment and one you don't want to get wrong. To help you check that you've found the right property for you, here are five things to look out for before signing on the dotted line.
Five things renters should consider
1. Is the furniture in good condition?
It's important to check that furniture in the property is in good working order and meets fire safety standards. Furniture that comes under fire safety rules should have labels attached to confirm they meet the required standards. Any furniture, including sofas, beds, cushions and mattresses that don't meet fire standards, is broken or needs replacing through wear and tear should be replaced at the landlord's expense. It isn't your responsibility to replace the furniture in furnished property.
2. Is the property secure?
Different properties have different security needs, but it's essential to know that your home is secured properly. You need to feel safe in your home, so ensure that locks are fitted properly and of good quality. Windows should also be checked to ensure they close properly and can be locked. It may also be necessary to consider security lighting and an alarm system.
3. Are there signs of dampness?
Damp and mould create uncomfortable living conditions and can be a health risk. Look in the corners of rooms and around widows for dampness and condensation. Signs of mould, flaking paint or wallpaper coming away from walls are all warning signs.
4. Are safety alarms in place?
There are specific regulations around smoke & CO alarms and CO2 monitors in rental properties, and you need to ensure that any property you are looking at has the required alarms in place and that they work. If not, this is a breach of the law and needs to be addressed before you can move in.
5. Check there's an inventory
A comprehensive property inventory can save you from difficult conversations and disputes at the end of the tenancy. It should list all furniture, appliances, etc. and their condition, and you must agree that the inventory accurately represents the property's contents and condition. If you don't have one, you could find yourself bearing the cost of repairs and replacements you weren't expecting when you come to leave the property.
Don't rush in, only to pay for it later.
A few checks before you decide to rent a property could save you a lot of heartache and unforeseen costs down the line. Understanding what you and the landlord are responsible for when you look at a property can help you ask the right questions if you are unsure of anything.
Taking time to read a letting agreement can help you feel confident that you and your landlord are starting off on the right foot from the beginning of your tenancy.
No Letting Go
If you would like to discuss how our local support or national network at No Letting Go could become your inventory partner, streamlining your costs, reducing your workload and ensuring that both you and your tenants are well protected, then contact No Letting Go today.
Short term lets have had a significant role to play in the rental market over the past year, performing better than other sectors, and the good news is that this trend looks set to continue in 2022.
What's driving the growth in short term lets?
Although the short-term rental market has not been immune to the challenges presented by the past couple of years, it has weathered the storm well for three key reasons:
The rise of the "staycation": Many people are choosing to avoid foreign travel and remain in the UK for their holiday, with the increase of "staycations" driving demand for short-term holiday lets. People's desire to explore the UK and enjoy the convenience of holidaying while avoiding airports indicates that demand for short-term lets for holidays is here to stay. BuyAssociation reported that 47% of families looking for holiday accommodation were interested in finding a cottage or villa rather than staying in a hotel.
Nomadic workers: Another trend driving the demand for short term lets is that of the nomadic worker. For many people, working from home looks set to remain a long-term work option; it doesn't matter where they are based if they can continue to work. This has seen a rise in people taking on short term lets they can work from but also use as a base to explore a new area, allowing them to combine travel and work.
Modern rental options: We recently discussed how the build-to-rent sector continues to grow and the increasing availability of purpose-built rental properties specifically designed for the rental market. They offer an attractive proposition with great facilities, easy access to wi-fi, and high-spec interiors. Unlike many traditional rental properties, they offer flexible rental solutions, including short-term lets. These types of properties speak to those who don't want to rent, and as the number of build-to-rent properties increases, it will also help attract more people to the short-term rental market.
How can landlords adapt?
As the short-term rental market is likely to continue performing well, landlords and letting agents may want to look to their own portfolios to see how they can benefit from the trend. In this case, the ability to be flexible and manage regular changes in tenants will be essential, and technology will play a vital role.
We've already seen how technology such as keyless entry, digital property guides, and an array of communications tools can smooth the onboarding process for new tenants. But there's also an array of technology that supports the quick transition of tenants. Online inventory tools, check-in services, and end-of-tenancy checks all make property management efficient and easy while still protecting your property and keeping operational costs low.
There are plenty of opportunities for landlords and letting agents in the rental market, but you may need to examine how you apply tech to manage your properties to keep pace with change.
No Letting Go
If you would like to discuss how our local support or national network at No Letting Go could become your inventory partner, applying high-tech solutions to streamline your cost and reduce your workload, then contact No Letting Go today.
For property services to continue to operate in the "new normal", we've all had to adjust our working practices to comply with Covid-19 rules. Yet in one key aspect of inventory management, we already had systems in place that enabled effective social distancing – our fully comprehensive property inventory software
What you need from property inventory software
At No Letting Go, we have a specifically designed property inventory software called Kaptur. With compliance at its core, it captures, stores, reports and manages property information.
In a previous post, The benefits of using a property inventory reporting system, we discussed in detail how these systems facilitate great property management from check-in to check-out, making them a great time-saving tool for letting agents. But in these times, when social distancing is paramount, the efficiency and operation of these systems take on new importance. Not only do they improve the property inventory management process, but they also enable letting agents continue supporting the letting of properties while observing social distancing.
How property inventory software enables social distancing
Our property management software was created to facilitate the smooth operation of property inspections and cause minimal disruption to tenants, landlords and letting agents by taking away the requirement to be physically present for inspections. This also supports social distancing:
Inventories are electronic, so no documentation is passed by hand between individuals
Inventories are reviewed online
We use Digisign so all parties can sign reports online
Allows parties to review reports online
Parties are able to amend reports online
Queries can be managed online
Photos added to reports make it easier to illustrate issues to tenants and landlords
Ensuring tenants and landlords have confidence in the system
Property inventories provide key evidence should a dispute arise about the state of a property. As a letting agent, it's important for you that all parties can trust this process and feel comfortable that outcomes are objective, even when tenants and landlords haven't been present at any inspections.
Landlords and tenants also feel that a third party conducting a property inspection is a good way to ensure an independent perspective. Providing a tool that generates detailed reports and lets all sides engage demonstrates how you, as the letting agent, are committed to meeting compliance obligations, which builds confidence.
There are many reasons why property inspections are so important, even in these challenging times. If it's proving difficult to provide property inventory management for your landlords and their tenants while observing social distancing, then it's time to reconsider your current approach and look for a system that ensures the safety of your client landlords and their tenants.
No Letting Go
If you would like to discuss how our local support or national network at No Letting Go could become your property management partner, streamline your cost, reduce workload and keep accurate property inventories then contact us today.
Research by Statista, a statistics portal for market data, found more than half of landlords who responded were in disputes with their tenants, the main reasons being arrears, cleanliness, pets, subletting and breakages. Using regular property inventories letting agents can help their landlord clients to avoid such problems.
When should you use a property inventory?
A property inventory provides a detailed report on the contents and condition of a property, listing furniture, fixtures and fittings and alongside the condition and cleanliness.
A property inspection must take place for each new tenancy to detail the condition of the property at the start; at regular intervals throughout the tenancy to record any changes and damages from the check-in inventory; and finally, at the end of the tenancy to assess the property as the tenant departs.
These regular inspections provide a full report of the property's condition for the complete duration of the tenancy.
Why are property inspections of benefit?
Completing a property inventory might seem like a time-consuming task for a busy letting agent looking after a number of properties. However, a comprehensive inventory process can stop a landlord-tenant dispute from escalating into a legal dispute, which would be far more costly in time and money. A proper inventory system offers other benefits:
Essential evidence about the state of the property
Crucial evidence if you need to take the cost of a repair or replacement from a tenant's deposit
Claiming on insurance is much easier with inventory evidence
A speedy inspection process to reduce the period between tenancies and maximising a property's income potential
Using a standard inventory process ensures that nothing is missed during a property inspection
What does an adequate property inventory look like?
To ensure that a property's inventory and schedule of condition will be useful to avoid a dispute, it must include:
Full contents of the property, fixtures, fittings and state of decoration
Details of the condition for each item
Photographic, date-stamped evidence
A declaration page for relevant parties to indicate their agreement to the contents of the report
It must also be completed in an objective and unbiased way and enable easy comparison between reports to identify any changes in contents or condition. Ideally, a property visit should be completed every three to six months
Disputes between landlords and tenants are time-consuming, potentially costly and can affect the reputation of a landlord and their letting agent. Using an independent inventory service can help boost the credibility of an inventory for tenants because they will see it as being independent.
Discussing the tried and tested landlord inventory service we use at No Letting Go can help letting agents understand how our inventories are structured to facilitate comprehensive property inspections and designed to capture the right information to prevent disputes.
No Letting Go
If you would like to discuss how our local support or national network at No Letting Go could become your property management partner, streamline your cost, reduce workload and keep accurate property inventories the please contact us today.
It's no secret that lots of students like to party, and if not managed correctly, related disputes can create rifts that are difficult to repair.
It can be a tough balancing act, meeting the needs of your student tenants and keeping the local community happy. That's why we've produced this student landlord advice guide on how to deal with student parties at your rental property without alienating tenants or neighbours.
To Ban or Not to Ban
If you're concerned about your student tenants hosting large parties in your rental property, you could insert a clause into the tenancy agreement banning parties of a certain size. While this helps to deter tenants from hosting massive gatherings that could damage your property, it could prove difficult to enforce.
For lots of tenants, a steadfast rule against parties of all kinds could put them off renting your property in the first place, and this decision will narrow your pool of prospective tenants. However, banning gatherings over a certain size is a sensible idea, especially in suburban areas.
Managing the Neighbours
The majority of student accommodation is in busy, suburban areas with convenient amenities close by. While this is great for students, it also means there tends to be a lot of neighbours living within close proximity.
So, if your tenants like to host noisy parties, this can become a problem and damage your reputation as a responsible landlord in the area.
It's difficult to actually prosecute a landlord for their tenants' antisocial behaviour, unless you deliberately ignore the problem, or the issue is ongoing. However, staying on good terms with the local community will make your life easier in the long run.
When dealing with noise complaints from neighbours;
Make sure the surrounding neighbours have your contact details or the details of the letting agent in case an issue arises
Talk to your tenants calmly to get both sides of the story
Refer your tenants to the relevant 'noise' or 'nuisance' clause in the tenancy agreement to explain which one they have broken and why, and the possible consequences if this continues
Never threaten eviction as a first reaction as this could backfire on you and damage your landlord/tenant relationship
If problems persist, you could arrange a meeting with neighbour and tenant to clear the air and come to a solution
As a last resort, you could contact your local council, the police or begin the eviction process
Clear and Open Communications
One of the most important pieces of advice we can offer is to retain a cool and clear head when communicating with tenants and to keep interactions open and honest.
If you're straightforward with your tenants, they're more likely to be honest back. Make it clear from the start of the tenancy that you are happy to discuss any issues and ensure they have your contact details to hand.
If they feel like you're on their side, they're more likely to obey house rules.
Choose Simple Party-Proof Furnishings
As wear and tear tends to be higher in student rentals, furnishing a student property with expensive furniture is pointless. This is particularly pertinent when it comes to student parties. With extra bodies in the house and alcohol involved, a plush carpet and glass coffee table aren't going to stay perfect for long.
Go for simple, more affordable essentials from somewhere like IKEA that won't cost an arm and a leg to replace if necessary. Wipe clean surfaces and easy to clean lino floors are also a sensible option and will help your tenants stay on top of their duties.
Regular Property Inspections
One way to keep an eye on what's going on in your rental property and help determine if regular parties are taking place is to schedule regular property inspections.
However, you need to ensure the correct procedures have been followed, as there are laws in place regarding the frequency and delivery of landlord inspections.
A professional property inspection will help determine if your property is being appropriately cared for, and whether your tenants are fulfilling their contractual agreements. This could include anything from red wine stains or cigarette burns on the carpets to extra people living in the property. Inventory clerks can even check in with the neighbours to ensure everyone is happy.
Is Renting to Students Worth It?
Despite these possible drawbacks, renting property to students can be very rewarding and comes with great benefits;
High demand in student towns and cities
Short term, set contracts of 12 months
Predictable, reliable market
Houses in Multiple Occupation (HMOs) offer higher yields
Students don't expect fancy furnishings and are happy with simple amenities
Low void periods
Protect Your Student Rental Property: Inventory Management
The most important step you can take to protect your student house is to ensure a thorough inventory is taken at the start of the tenancy.
A professional inventory service helps you recover any costs or losses due to damage at the end of the academic year. And that's where we come in. We're experienced at working with private landlords and letting agents by providing essential reports and property management services.
From check in to property visits, we're on hand to make the process as stress-free as possible for landlord and tenant.
Find out how our property inventory services could help you manage your student property.
December can be a slow period for the rental industry. As students return home for the festive season and people hold off on moving until the new year, finding tenants in winter can become tricky, and some landlords and lettings agents can start to feel the pinch.
To attract tenants for rental property over the Christmas period and minimise void periods, we've got some tips. From ramping up your marketing efforts, to offering incentives, find out how to rent your property during the festive season.
Finding Tenants in Winter: Why is Christmas a Slow Period?
Christmas and New Year bring parties and family engagements, with many people travelling across the country to visit relatives. During this busy time of year, most people are looking to relax and recharge, putting off big chores such as moving house until after the New Year's celebrations have come to a close.
This can spell bad news for the rental sector in December, as tenants delay their property search, slowing down the rental property market. Christmas is an expensive time for landlords and tenants, and losing out on rental income during this period is best avoided.
To minimise void periods this winter, we've got some tips for landlords;
Ramp Up Your Marketing
Getting your rental property out there is half the battle. Investing in high quality, professional marketing can be the difference between an empty property or a wide pool of tenants to choose from.
Start by ensuring your property is advertised through at least one of these avenues;
Online property portal
High street letting agent
Social media platforms
Your marketing assets need to appeal to your target tenant. So, if you're targeting families, highlighting your property's proximity to local schools should help to attract the right tenants.
When it comes to advertising your rental property, detailed descriptions and quality images work best. To maximise your property's potential, investing in a professional 360 virtual photography service can really make it stand out from the crowd.
Short Holiday Lets
If you're struggling to find long term tenants in December, you could consider a short-term holiday let. Those in need of immediate income could advertise property on a short-term holiday lettings platform.
However, if you do decide to go down this route, you need to be aware of the risks involved. Sites such as these provide less security when it comes to protecting your property and you need to be careful about who you accept.
Rethink Your Target Tenant
If you're not having any luck letting to your target tenant, why not try advertising to a different tenant group?
For example, most students return home for the holidays. If you're normally a student landlord, advertising to young professionals over this period could solve your rental income issues in the short-term.
Offer a Festive Incentive
Some landlords and letting agents are resorting to incentives to attract tenants over the slower winter months.
This could take the form of;
A temporary reduction in rent
Free utilities for the first month of a tenancy
This slight reduction in rental yield for the first month of the tenancy is worth it if it means you can avoid empty properties over winter.
Is Your Property Appealing?
As there is less competition over the Christmas period, tenants can afford to be more choosy. To make your property stand above the rest, it's worth ensuring that property maintenance is up to scratch and your property is appealing to your target tenant.
Property maintenance can include;
Winter garden maintenance
Replacing tired furniture and furnishings
Freshening up paint work
Ensuring all repairs have been made in time for property viewings from prospective tenants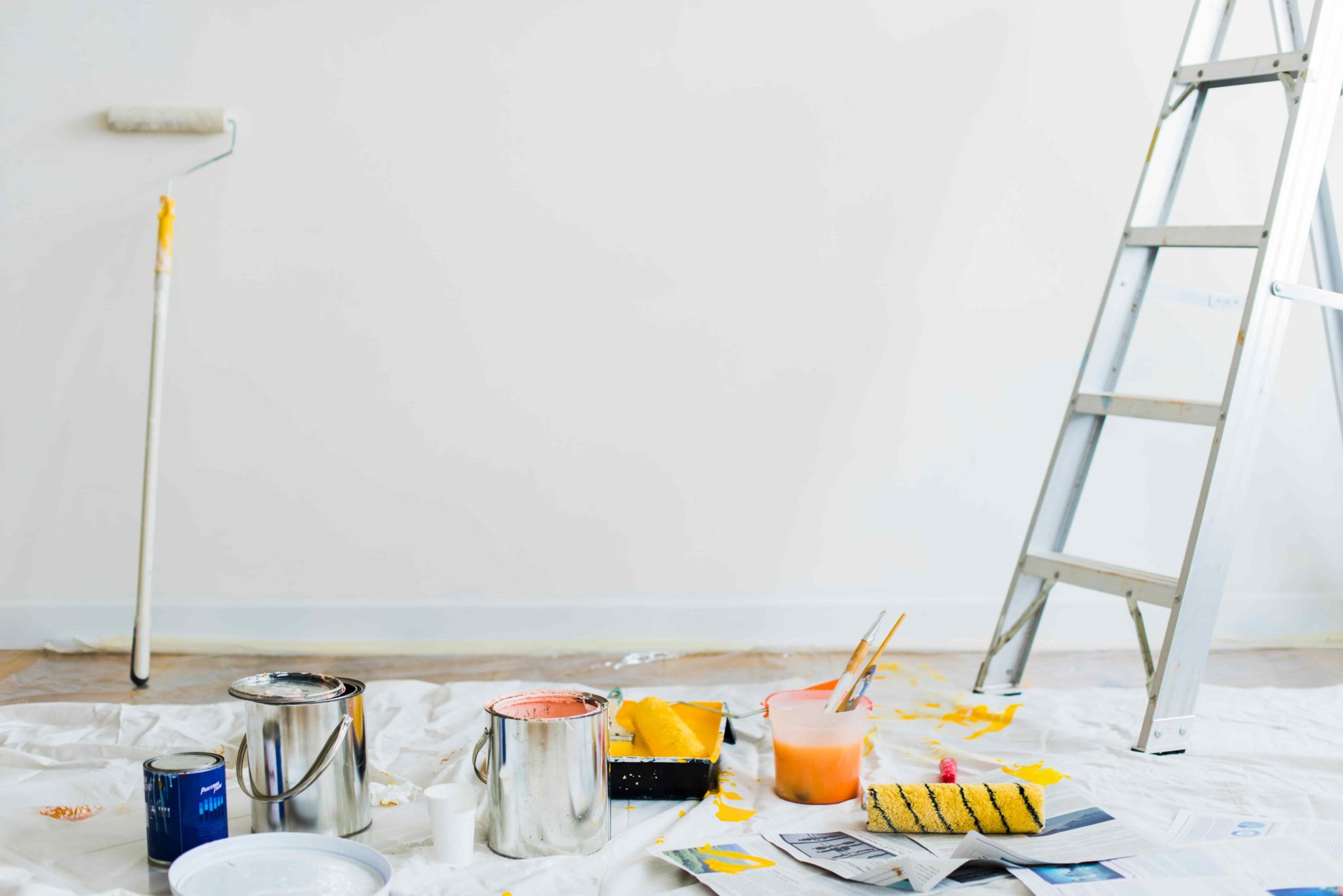 Managing Winter Void Periods
If you do find yourself facing a December without tenants, it pays to ensure your property is well equipped to handle the winter months left empty.
Some vital winter property maintenance tasks include;
Having boilers and heating systems serviced to avoid burst pipes
Setting the heating on a timer to avoid damp and mould
Repairing any cracks in the property exterior to prevent leaks
Replacing missing roof tiles and clearing autumn leaves from guttering
Installing a robust security system
Commission regular vacant property inspections to check for damage
By keeping on top of property maintenance, you can avoid disasters such as burst pipes and mould growth during winter void periods, saving you money in the long run.
If you're worried about loss of income over this period, it may be worth investing in unoccupied property insurance. This type of landlord insurance covers you if your property is vacant for 30 days or more.
Gift Yourself this Christmas
Busy landlords need a break too. Treat yourself this Christmas with the gift of a professional property inventory service.
Here at No Letting Go, we can help you minimise the risk of void periods by offering 360-degree property photography to amplify your property advertising, alongside essential property reporting services.
We also offer vacant property inspections and maintenance reports to protect your property over the winter.
Need a helping hand? Get in touch or browse our full list of property inventory services.