A new year brings with it fresh opportunities to maximise the potential of your property portfolio and grow your business. It also brings new changes to the private rental sector.
So, what will the rental sector look like in 2020? And how can landlords, letting agents and property professionals keep abreast of changing regulations? Our rental property predictions 2020 looks ahead to key events in the industry.
From an overview of regulatory changes in the past year, to upcoming developments, we're looking ahead to what 2020 will bring to the rental industry.
What Happened in the Rental Sector in 2019?
Before we start looking ahead, let's catch up on some of the most important changes and updates to the private rental sector over the last year and what effects they've had on the industry;
Making Tax Digital
In 2019, the government announced that they would be helping small businesses convert to a new digital tax system to be fully implemented by the end of 2020 called Making Tax Digital.
From April 2019, VAT tax records and returns went digital, affecting landlords with an annual rental income of over £10,000. This change required landlords to use software or apps to keep track of tax records and to update HMRC through a new, digital tax account, if they weren't already. Hopefully, this has made doing taxes more accurate and efficient for the majority of property professionals.
Letting Agency Fees Ban
February 2019 saw the introduction of the Tenant Fees Act 2019, prohibiting many of the fees required by letting or estate agents. From 1st June, letting agencies were no longer able to demand fees for;
Security deposits over five weeks rent
Holding deposits over one weeks rent
Change in tenancy costs over £50
The Letting Agency fees ban raised alarm among some parties, with ARLA claiming that a blanket tenant fee ban would 'put additional pressures on landlords, with fewer tenant checks and a lower quality of service'.
PropTech Innovation
In 2019 PropTech became the buzzword on the lips of almost everyone in property. But what does the term actually mean? Put simply, PropTech or Property Technology is all about the digital transformation of the property industry, from big data to VR.
Moving tenant checks online and Apps that help landlords manage their property maintenance have been making everyday tasks faster, easier and more secure for professionals in all areas of the property industry.
For example, Kaptur is a digital property inventory system that allows users to manage work flows, reports and inventories all in one place.
This trend for digitalisation shows no signs of losing momentum as we move into 2020.
What's New for 2020 in the Rental Industry?
Now, let's turn our attention to upcoming changes that could have an effect on the private rental sector in 2020;
Abolishing Section 21
The new Conservative government has announced plans to abolish Section 21 repossessions in order to protect tenants. This change is likely to be implemented by the end of 2020.
This proposition has caused alarm amongst several landlord bodies, including ARLA, who are concerned that it will make it harder for landlords to regain possession of their properties if needed.
Good or bad, this will result in changes to the way landlords and tenants can legally end tenancy agreements. For landlords, this means following the Section 8 possession process set out in the Housing Act 1988.
Changes to Mortgage Interest: Section 24
By April 2020, tax relief for buy-to-let landlords will be reduced to the basic rate of income tax and landlords will no longer be able to deduct any mortgage interest payments from their rental income.
In addition to paying more tax on rental properties, this change could even move some landlords up into a higher tax bracket.
Making Tax Digital
The scheme to completely digitise the tax system by the end of 2020 aims to make taxes more accurate, efficient and easier to manage.
But what does this mean for landlords and rental property businesses?
In addition to minimising the chance of error, a digital system should allow landlords with multiple properties to stay on top of their taxes more easily. With all the information accessible on a mobile device, you will be able to see how much tax you owe 'as you go' rather than waiting to find out at the end of the tax year.
However, if you're not naturally tech-savvy, the new system might take a little getting used to – so you better get started!
Brexit and the Rental Industry
Regardless of your opinion on Brexit, landlords and property professionals may take some comfort as uncertainties regarding the effects on the housing market begin to stabilize.
Although a lot is still up in the air, it looks like we are definitely leaving the EU so landlords can start making long-term plans to grow their portfolio.
The effect of Brexit on the rental industry could even be a positive one, with an increasing number of first time buyers delaying getting onto the property ladder while agreements are being finalised.
Continued Demand for Rental Properties
On the whole, 2020 looks set to be an exciting and prosperous year for the private rental sector.
The number of people living in rental properties in the UK has been steadily growing over the last few years, and this looks like a continuing trend as we move into 2020. Clearly, this is good news for those working in the sector who are likely to enjoy relatively stable returns on investment.
Protect Your Property Investment in 2020
Keen to maximise the potential of your property portfolio in 2020? That's where we come in.
Ensure your investment stays protected, attract the right tenants and encourage long-term tenancies with the help of our varied property services including;
Property inventory reports
360 virtual photography
Right to rent checks
Mid term reports and inspections
Property appraisals
CO and Smoke reports
Check in/check out reports
Digisign
Want to find out more? Browse our property inventory services to get started.
December can be a slow period for the rental industry. As students return home for the festive season and people hold off on moving until the new year, finding tenants in winter can become tricky, and some landlords and lettings agents can start to feel the pinch.
To attract tenants for rental property over the Christmas period and minimise void periods, we've got some tips. From ramping up your marketing efforts, to offering incentives, find out how to rent your property during the festive season.
Finding Tenants in Winter: Why is Christmas a Slow Period?
Christmas and New Year bring parties and family engagements, with many people travelling across the country to visit relatives. During this busy time of year, most people are looking to relax and recharge, putting off big chores such as moving house until after the New Year's celebrations have come to a close.
This can spell bad news for the rental sector in December, as tenants delay their property search, slowing down the rental property market. Christmas is an expensive time for landlords and tenants, and losing out on rental income during this period is best avoided.
To minimise void periods this winter, we've got some tips for landlords;
Ramp Up Your Marketing
Getting your rental property out there is half the battle. Investing in high quality, professional marketing can be the difference between an empty property or a wide pool of tenants to choose from.
Start by ensuring your property is advertised through at least one of these avenues;
Online property portal
High street letting agent
Social media platforms
Your marketing assets need to appeal to your target tenant. So, if you're targeting families, highlighting your property's proximity to local schools should help to attract the right tenants.
When it comes to advertising your rental property, detailed descriptions and quality images work best. To maximise your property's potential, investing in a professional 360 virtual photography service can really make it stand out from the crowd.
Short Holiday Lets
If you're struggling to find long term tenants in December, you could consider a short-term holiday let. Those in need of immediate income could advertise property on a short-term holiday lettings platform.
However, if you do decide to go down this route, you need to be aware of the risks involved. Sites such as these provide less security when it comes to protecting your property and you need to be careful about who you accept.
Rethink Your Target Tenant
If you're not having any luck letting to your target tenant, why not try advertising to a different tenant group?
For example, most students return home for the holidays. If you're normally a student landlord, advertising to young professionals over this period could solve your rental income issues in the short-term.
Offer a Festive Incentive
Some landlords and letting agents are resorting to incentives to attract tenants over the slower winter months.
This could take the form of;
A temporary reduction in rent
Free utilities for the first month of a tenancy
This slight reduction in rental yield for the first month of the tenancy is worth it if it means you can avoid empty properties over winter.
Is Your Property Appealing?
As there is less competition over the Christmas period, tenants can afford to be more choosy. To make your property stand above the rest, it's worth ensuring that property maintenance is up to scratch and your property is appealing to your target tenant.
Property maintenance can include;
Winter garden maintenance
Replacing tired furniture and furnishings
Freshening up paint work
Ensuring all repairs have been made in time for property viewings from prospective tenants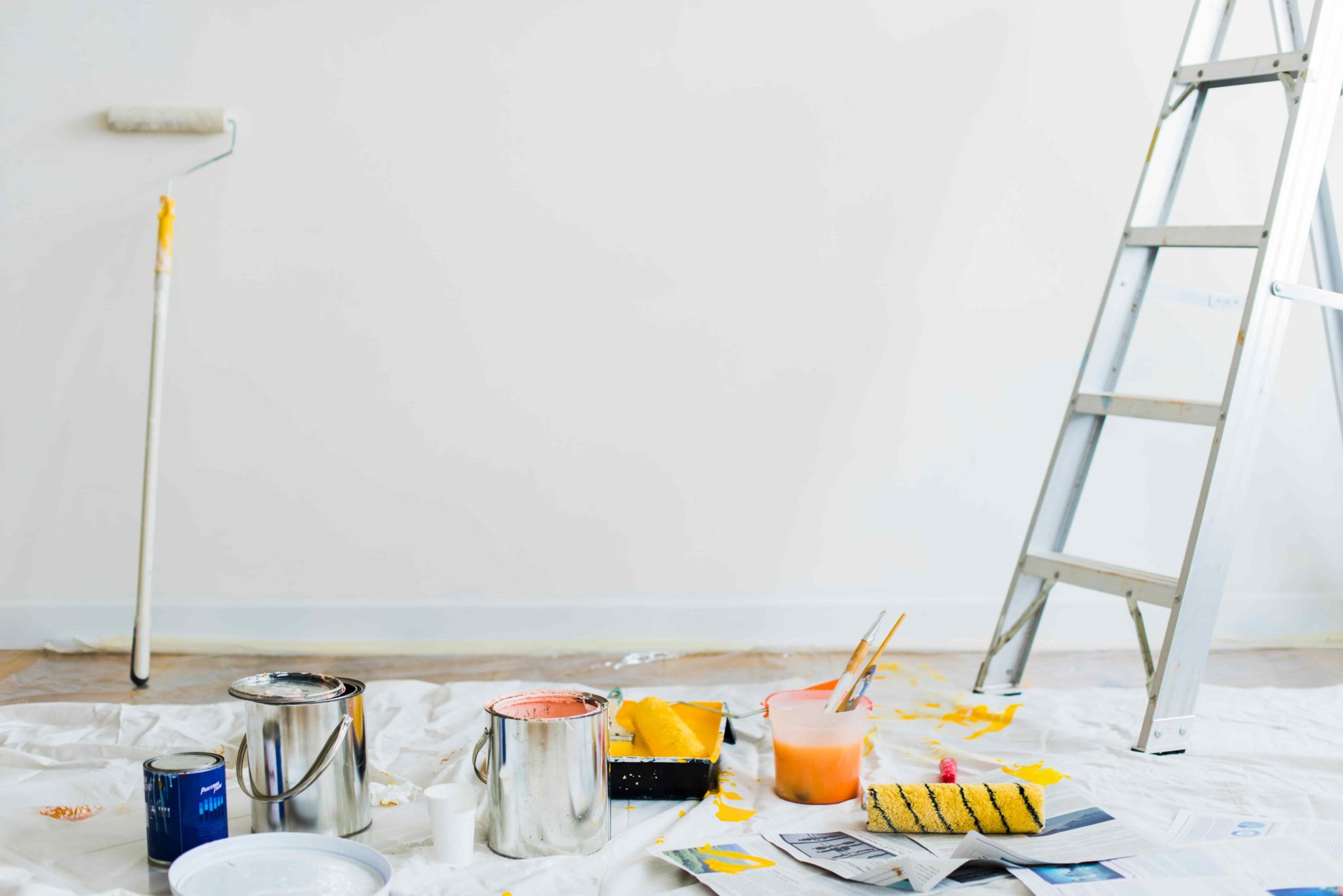 Managing Winter Void Periods
If you do find yourself facing a December without tenants, it pays to ensure your property is well equipped to handle the winter months left empty.
Some vital winter property maintenance tasks include;
Having boilers and heating systems serviced to avoid burst pipes
Setting the heating on a timer to avoid damp and mould
Repairing any cracks in the property exterior to prevent leaks
Replacing missing roof tiles and clearing autumn leaves from guttering
Installing a robust security system
Commission regular vacant property inspections to check for damage
By keeping on top of property maintenance, you can avoid disasters such as burst pipes and mould growth during winter void periods, saving you money in the long run.
If you're worried about loss of income over this period, it may be worth investing in unoccupied property insurance. This type of landlord insurance covers you if your property is vacant for 30 days or more.
Gift Yourself this Christmas
Busy landlords need a break too. Treat yourself this Christmas with the gift of a professional property inventory service.
Here at No Letting Go, we can help you minimise the risk of void periods by offering 360-degree property photography to amplify your property advertising, alongside essential property reporting services.
We also offer vacant property inspections and maintenance reports to protect your property over the winter.
Need a helping hand? Get in touch or browse our full list of property inventory services.
Thinking of investing in Build to Rent but not sure how to go about it or if it's right for you? Our guide on why to invest in Build to Rent explores the risks and rewards of getting involved in the sector.
Build to Rent developments are growing across the UK thanks to higher demand for quality, purpose-built rental accommodation among young professionals and the over 50s. This burgeoning sector has great potential for property investors and commercial landlords, as long as you do it right.
What is Build to Rent?
Build to Rent, or (BTR) describes the process by which residential properties are purpose built for the private rental sector. In most cases, this is done by large property development companies, investors and commercial landlords.
Build to Rent developments commonly contain 50 homes or more, all managed by one landlord. They often feature desirable perks such as in-house gyms, entertainment facilities and sophisticated security systems.
The Build to Rent Trend
The Build to Rent sector in the UK is on the rise. According to property experts, Knight Frank, £50 billion will be invested into the sector by 2020 to accommodate for the growing demand in the private rented sector.
We're now well aware that the rental sector is growing. Rising house prices and new working trends have resulted in a wider pool of tenants looking for suitable, long-term rental properties.
The demise of home ownership has resulted in a slightly older, professional tenant group looking for quality rented accommodation, complete with all of the modern conveniences.
How Does Build to Rent Work?
Typically, a Build to Rent development is owned by a large institution, such as a bank or pensions company and managed by a lettings agency.
Funding comes from investors keen to take advantage of reliable rental returns and long term growth. Some Build to Rent Schemes are also being supported by the Government to help with the building process and supporting infrastructure.
The main players in the Build to Rent process are;
Build to Rent investors
Build to Rent developers
Build to Rent letting agents
Commercial landlords
To invest in Build to Rent property, there are a few routes to go down, one of the easiest being through one of the large private rental developers.
The Benefits of Build to Rent Properties
According to Savills, Build to Rent investment came to £2.6 billion in 2018, suggesting that it can be a lucrative option for commercial landlords. There are many exciting opportunities for landlords investing in Build to Rent. Here are some of the benefits;
Longer tenancies are common (3 years +)
High tenant demand
Higher rent rates (around 11% higher than standard rental accommodation)
Reliable rental income and likely growth
Landlords retain control over their investment
Long term investment rewards
There are also many benefits for tenants which will make advertising and filling vacant rental properties much easier;
Greater choice of housing
Quality, purpose-built buildings with special amenities such as gyms and entertainment facilities
Access to convenient services such as security, laundry and concierge
Modern, sustainable buildings
Bills usually included
Furnished
On-site management
Encourages regeneration in surrounding areas
The Risks of Build to Rent
With all investment comes potential risk. Before going ahead, it's important to understand what these risks are and how to manage them.
Construction Risks
Construction is a risky business, and all sorts can go wrong or take longer than planned, leading to greater financial costs.
Planning Permission Issues
As a relatively new phenomenon, planning permission for Build to Rent can take longer, resulting in growing costs and a reduction of rental income.
Void Periods
As the landlord, you may experience delays in receiving the full rental income as the development fills up. To avoid long void periods, you could implement a tenant sign-up scheme while the building is still in progress. Alternatively, you could plan the development in stages to ensure some rental income is coming in throughout the process.
Drawbacks for Tenants
It's also important to consider the disadvantages for tenants when it comes to Build to Rent, as this will help you determine your target tenant and mitigate any risks.
Some drawbacks for tenants include;
Many Build to Rent developments target elderly tenants or young professionals and may not appeal to families or lower income renters
This type of accommodation can be more expensive for tenants
Homes UK Event
From incorporating affordable housing into your Build to Rent project, to attracting institutional investment, Homes UK: The Future of Living will be answering the pressing questions in the sector today.
Taking place at Excel in London 27-28 November 2019, the event is a great place to meet important players in the industry.
Protect Your Investment
Keen to take advantage of this fast growing sector? Here at No Letting Go, we supply a specially designed range of Build to Rent services to ensure compliant reporting, no matter the size of the development.
We offer;
Inventory management
Property visits
360 virtual property photography for use in marketing, reporting and Build to Rent projects
Check in and right to rent
Legionella risk assessment and water testing
Central account management for national, corporate or large regional clients
Fully insured, qualified and professional clerks, surveyors and inspectors
24 hour turnaround for reports
With our national and local services you get consistency, accuracy and efficiency delivered by our 65 offices across the UK.
Find our full list of Build to Rent services here.
Winter brings with it potential hazards that could harm your rental property and cost you money if left untreated. High winds, excessive rain, snow and ice can lead to anything from frozen pipes to blocked guttering.
That's why it makes sense to get ahead and protect your rental property before the worst of the UK weather kicks in.
We've prepared a winter maintenance checklist for landlords and lettings agents, to help you protect your rental properties over the winter period.
Exterior Property Maintenance
As a landlord, you are largely responsible for the exterior maintenance of the rental properties in your portfolio.
This can include;
Roof and guttering repairs
Garden and fences
Window cleaning and repairs
The following tips will help you protect the exterior of your property over the winter;
Roofs and Guttering
Missing roof tiles can cause expensive structural problems in the long-term. If your property is missing a few tiles, a particularly bad winter storm could result in leaking and interior damp.
Likewise, a blocked gutter can lead to water damage. An annual gutter clean is a sensible maintenance task to perform at the beginning of winter, after the autumn leaves have fallen and before the worst of the weather hits.
Repair Cracks and Crevices
Any gaps or cracks in the exterior of your property could result in long term problems if left untreated. If moisture from the outside finds its way into the property, you could be facing serious damp and mould issues. This is easily avoided through regular inspections and property maintenance.
Key areas to focus on include;
Air leaks around windows and doors
Garage or shed doors
Ill fitted exterior doors
Winter Garden Maintenance
Usually, general garden maintenance is the responsibility of the tenant. However, if your property is experiencing a void period or you are preparing for a new tenancy, you may need to perform some garden maintenance.
Broken fences are the responsibility of the landlord, so it's a good idea to check for any loose posts before the wind sets in. In addition, any trees with dangerous overhanging branches may need tending to.
To protect yourself from any disputes regarding garden maintenance at the end of a tenancy, always ensure the tenancy agreement clearly sets out which tasks are the responsibility of the tenant.
Winter Pipe Maintenance
When water freezes in very cold weather it expands and can result in burst pipes. To prevent this;
Ensure pipes are well insulated
And there are no cracks
Fix any dripping taps
Get the boiler serviced regularly
Run the heating at a low temperature during void periods
At the start of a new tenancy, make sure your tenants are aware of the location of the stopcock and understand what to do in case of an emergency
Fireplaces and Chimneys
If any of your rental properties contain working fireplaces, a professional clean by a chimney sweep will help to prevent debris build up which could pose a fire hazard.
Door Locks
Sometimes, extreme cold weather can freeze locks. Rather than getting a late night call from a tenant locked out of their home, a pre-emptive spray with lubricant will prevent sticking.
Prevent Pests
Cold weather can draw in pests such as mice and voles. To prevent any unwelcome visitors, ensure all small holes and cracks around the exterior of the property are properly sealed.
Interior Winter Maintenance
The following winter home maintenance tips refer to the interior of your rental property;
Winter Boiler Maintenance
Perhaps the most important consideration for your tenants, is ensuring the property's heating system is in good working condition before the cold winter weather hits.
If the weather drops severely, your boiler is at risk of freezing. To avoid this;
Remind your tenants to run the heating regularly.
If your property is going through a void period, it's worth setting the heating to come on at certain times throughout the day or to run it constantly at a low temperature to help prevent damp and keep the boiler in good condition.
We also recommend bleeding the radiators regularly to prevent pockets of air entering and affecting the heat they give off.
Get the boiler serviced once a year by a gas safe registered engineer before winter really kicks in.
Smoke and Carbon Monoxide Alarms
The start of winter is a good time to check your smoke and CO alarms are all present and in working order.
Since 2015, it has been a legal requirement for landlords to install working smoke and carbon monoxide detectors on each floor of a property. Failure to do so could result in a £5000 fine for each non-working alarm.
If you're busy managing your portfolio, we provide Smoke and CO inspections as part of our inventory and check in service.
Winter Property Security
Fewer daylight hours and empty properties around Christmas time can result in higher levels of property crime. Encouraging your tenants to practice these safety tips should help to avoid any nasty surprises;
Timed Lighting Systems
If your rental property is left vacant over the Christmas period as tenants visit family and friends, it's more vulnerable to theft and damage.
Encouraging tenants to use a timed lighting system when they go away for extended periods can help to prevent break ins. Alternatively, leaving the bathroom light on uses up minimal energy whilst warding off burglaries.
Exterior Safety Lighting
If you're worried about a vacant property, installing security lights can help to prevent break-ins.
Emergency Contact Numbers
One of the most important ways you can protect your rental property over the winter is to provide your tenants with a list of emergency numbers to contact if things go wrong. This should include;
Plumber
Electrician
General property maintenance provider
Locksmith
Letting agent contacts
This is particularly important if you are planning to go away over the Christmas break.
By providing your own list of numbers, you can ensure that any repairs or maintenance issues are attended to by reliable tradespeople, approved by you.
Invest in a Professional Inventory Service
One of the easiest ways to protect your rental property over winter, is to invest in a thorough inventory service.
From maintenance reports to health and safety checks, our teams of inventory clerks across the UK are on hand to help you manage your property portfolio all year round.
Need some help? Browse our list of available property inventory services to protect your investment this winter.
Anyone who has worked within the lettings industry will understand the importance of a thorough inventory for rental properties.
And when landlords skip this vital step, major issues can occur. If you're left facing serious damage at the end of a tenancy without the proper reports, you may lose out on thousands of pounds.
We explore the power of inventories by highlighting a recent high-profile case featuring a former pop star and £70,000 worth of damage.
Do I Need An Inventory?
Yes, as a landlord or letting agent, it is important to have an inventory report in place to provide the evidence needed if you need to make a claim on the deposit at the end of the tenancy.
Without a detailed inventory, you could be left having to repair damage out of your own pocket. We've created a simple guide on the key components to include and why they're necessary;
Property Management Inventory Checklist
An inventory report must include the following key components;
A record of meter readings and keys provided
The condition and cleanliness of each room, including appliances, fixtures and fittings
A record of the condition of the garden, including any damage
A signature from the tenant confirming they agree with the contents of the report
A record of the condition of the mattresses if fully furnished
Date & time stamped photos of the property and its contents
It must also include essential safety points;
A record of furniture and furnishing fire safety labels
Evidence that the Smoke and CO alarms comply with legislation (working order & correct placement)
A record of loose or frayed carpets, cracked glass or windows, missing keys and inoperable locks
Check Out Report
In addition to the initial inventory report and schedule of condition that takes place when a tenant moves into a rental property, you will also need a check out report when they move out at the end of the tenancy.
Following the final inspection, the check out report should;
Include a detailed record of the condition of the property
Clearly show how the property has changed throughout the tenancy (in combination with the initial check in report)
Include recommended actions for landlords and tenants
This report provides a vital benchmark to help assess any changes to the property from the start of the tenancy to the end.
If any deposit disputes arise, these reports should provide clear evidence to help landlords get a fair return on any losses or repairs required.
Top Reasons for Tenancy Deposit Disputes
Some of the main reason's disputes occur include;
Cleaning 54%
Damage 49%
Decoration 31%
Rent 20%
Gardening 16%
Dealing with Deposit Disputes
The security deposit taken at the start of a tenancy is considered the tenant's money. This means that it can be tricky for landlords to withhold the deposit in response to damage or loss without significant evidence.
You will need to prove there is damage to your rental property above normal wear and tear in order to claim on the deposit.
That's why poorly compiled inventory reports are one of the most common reasons landlords lose disputes.
Tip: Always enter the deposit into a tenancy deposit protection scheme as this is a legally required step!
Celebrity Rental Drama: The Power of Inventories
To demonstrate our point, we've got a high profile case study in which a property rental disaster was averted thanks to comprehensive inventory reports.
Former En-Dubz star and X Factor Judge, Tulisa Contostavlos was recently ordered to pay over £70,000 worth in damage to the landlord of her former luxury rental property.
Reported damage to the luxury North London flat included a smashed sink, cigarette burns, stains and doors ripped from hinges. Despite arguing that the damage was normal wear and tear, she was ordered to pay compensation, interest and legal costs to her former landlord.
Key to this case was the presence of a thorough and professional inventory and check-out report.
Clearly, a high rental value is no protection against severe damage, so no matter which end of the market you're positioned in, covering your back is essential if you want to recover your costs.
Looking for help managing your portfolio of rental properties in London? Find a list of our No Letting Go London offices.
What is Fair Wear and Tear?
It can be problematic working out what is considered fair wear and tear as it differs case by case. Some examples of fair wear and tear include;
Small scuff marks on walls
Naturally worn down carpets
Frayed fabrics
Faded curtains
Carpet indentations
However, when we talk about damage this could include;
Broken locks or doors
Burn marks or large carpet stains
Holes in the walls
Broken windows or furniture
Poorly painted walls
One of the easiest ways to determine the difference is by commissioning a professional inventory clerk to visit the property and make a detailed report, including photographic imagery at the start of the tenancy.
How To Protect Your Rental Property from Damage
There are a few more steps you can take to protect your rental property;
Regular Property Inspections
To avoid a similar situation, making quarterly inspections of the property can help encourage tenants to practice good property maintenance.
Target Long Term Tenants
In addition, targeting long-term tenants who are more likely to treat the property as their home will help to avoid intentional damage.
Keep it Simple
Keep decoration simple and ensure your property is thoroughly clean at the start of the tenancy to avoid any future disputes.
Avoid the Risks with A Professional Inventory Service
You've heard the warning, now it's time to cover your back. One of the easiest ways to protect your investment as a landlord or letting agent is to commission a professional inventory company to undertake comprehensive inventory reports and checks.
Our independent inventory clerks across the country are experienced at providing essential reports, checks and visits to help you stay protected from move in date up until the end of the tenancy agreement.
To find out how we could help, browse our list of professional property inventory services to get started.
Thinking of investing in London rental property? There are plenty of benefits for landlords, including high demand from a wide range of tenant groups and convenient access to quality tradespeople and property services.
Buy-to-let in London can offer great rewards, as long as you're clever about where you invest. We explore why investing in London property is worth the risks and how to protect your investment for the long term.
The Advantages of Being a London Landlord
Thinking of becoming a London landlord? Here are some of the benefits you can expect;
Is Property in London a Good Investment?
There has been a lot of debate recently around whether investing in the UK property market is still a safe investment. Despite some instability in the London property market due to Brexit uncertainties and recent changes to stamp duty and tax relief for landlords, there are still many factors that make London a good opportunity for property investment.
High Rental Demand
For one, it is unlikely that the demand for rental properties in popular areas of London will decrease significantly in the long term as London remains a hub for many industries.
With a large number of students and young professionals, London offers a wide range of tenant groups to target.
Shorter term, Brexit uncertainties have been putting off first time buyers from taking the plunge- increasing the demand for rental properties further.
Opportunity for Capital Gain
While some property prices in central London have experienced dips, central London prices are now on the rise and there are plenty of up and coming areas marked for big property development projects. By investing in areas likely to experience long-term price growth, you are well placed to earn impressive capital growth when you decide to sell.
Where is the Cheapest Place to Buy in London?
House prices vary significantly from each London borough. According to Homes&Property, some of the cheapest areas to buy in London in 2019 include;
Barking and Dagenham – average house price £300,518
Bexley – average house price £341,784
Newham – average house price £365,182
Croydon – average house price £365,931
Havering – average house price £375,014
Sutton – average house price £382,607
Hounslow – average house price £395,734
Enfield – average house price £396,908
Hillingdon – average house price £399,639
Greenwich – average house price £411,492
However, the purchase price isn't the only factor to consider when searching for an investment property.
If you're looking for buy-to-let, the location's desirability to your target tenant is just as important as getting a good deal. If you can't find tenants to fill your property, you risk losing money. That's why it's equally important to consider factors such as transport links and the proximity of schools and shops to assess the risks and return.
In addition, looking at rental yield data is essential in order to calculate your return on investment.
Best Buy to Let Areas in London
When looking for the right location to buy to let, London has a few hotspots that still offer impressive rental yields.
Totally Money's Buy to Let rental yield map provides valuable data when searching for the most profitable postcodes. Here are some of the top buy to let areas in London according to the map;
E12 in East London including Manor Park, Little Ilford, Alderbrook, Newham and Redbridge have a 6.04% average yield.
SE17 in South East London including Walworth and Newington has a 5.75% average yield.
IG11 in Barking has a 5.59% average yield.
Romford is home to several top performing postcodes including RM9, RM8,RM6 and RM10. Find property inventory services in Romford here.
SE11 in South East London including Kennington and Vauxhall has a 5.12% average yield.
SE28 including Southwark, Lewisham and Greenwich has a 5.00% average yield.
N18 in North London including Upper Edmonton, Edmonton and Enfield has a 4.92% average yield.
How Do I Buy My First Investment Property?
Once you've decided that becoming a London landlord is right for you, there are several steps you need to take;
Choose a Location
Decide on the right location, taking into account your budget, target tenant and the rental yields in the area.
Find a Buy-to-Let Mortgage
To start the buying process, you will most likely need to apply for a buy-to-let mortgage. Our guide on buy-to-let-mortgages provides helpful information on the different types of mortgage available and how to choose the right one, as well as tips and advice on the process.
Protecting Your Investment
Decided to become a London landlord? Our No Letting Go offices throughout London are home to dedicated and experienced inventory clerks ready to help you on your journey.
From inventory reports to check in services, we can provide professional support to help manage your portfolio.
We offer;
To explore our full list of offices, search our branch pages to find property inventory services near you.
With Brexit looming, it's unclear what the state of the UK economy will look like in a few months' time, let alone the private rented market.
While it's right to be wary, Brexit doesn't necessarily spell disaster for landlords. In fact, there may even be some positive developments. Here, we look at how Brexit will affect the rental market, what it might mean for landlords and how to protect your investment in this unsettling period.
Will Brexit Affect Right to Rent?
Since February, 2016 it has been a legal requirement for landlords to ensure that their tenants have the right to rent in the UK. If landlords are found to be letting to an illegal immigrant, they could face fines of around £600 per tenant.
However, Brexit brought new uncertainties as guidance on the new regulations after leaving the EU were unclear, particularly in regard to the status of EU national renters.
For now, the Home Office have confirmed that during this transitional period, EU nationals will still have the right to remain in the UK and will be able to use their current passports or ID as proof of legal status. According to the Home Office, the European Union settlement scheme will provide legal EU citizens with digital documents to make these checks easier for landlords.
However, longer term this could cause issues, especially if longer term tenancy agreements are signed, as the legal status of some tenants may change post-Brexit.
The most recent update from the government confirms that the right to rent check regulations will stay the same until January 2021, regardless of whether a deal is made. Similarly, the requirements for Irish citizens will not change.
How to Stay Protected
One of the easiest ways to stay on top of essential document checks is to enlist the help of a professional reporting service.
No Letting Go clerks can verify right to rent documentation at check in, to determine whether they match the tenant's appearance as part of our right to rent service. This is particularly helpful for landlords who aren't able to meet with tenants personally.
Unstable House Prices: Good News for Buy-To-Let Landlords?
Brexit uncertainty has caused the UK housing market to slow down, with average UK house prices falling by £5000 at the beginning of this year.
This could be seen as a positive for buy-to-let landlords who can take advantage of this lull in the UK property market. For landlords looking to expand their portfolio, it could be your chance to buy for less.
However, a lack of stability is understandably putting some people off;
Recent changes to stamp duty have meant that landlords have to pay an extra 3% on each band on new buy to let properties, significantly increasing outgoings.
While the reduction of tax relief for buy-to-let mortgages means landlords will be paying more in tax by 2020 and may even find themselves in a higher tax bracket.
Combined, these changes are making landlords think twice about investing in buy-to-let as it may be harder to enjoy the same rental yields as before.
How to Improve Your Rental Yield
If you do decide to take the plunge, you may find a real buy-to-let bargain!
To minimise the risks, it's worth doing your research to find the best place in the UK for rental yields.
Brexit and Mortgages
Depending on what happens to Bank of England interest rates, mortgages could be affected by Brexit. It has been suggested that the base rate may rise after Brexit, which could make buy-to-let mortgages more expensive. One way around this could be to re-mortgage your property now, before the economy shifts.
Nonetheless, if this is the case, mortgages will be equally difficult to obtain for prospective house buyers, adding to the increase in those looking to rent.
The Impact of Brexit on the Rental Market
The instability of the UK housing market could put off potential home buyers from taking any risks in the near future. With less people buying, this could be good news for letting agents and residential landlords, as more people will be looking to extend their lease.
Shortages in social housing could also result in a rise in rental demand, placing landlords and property professionals in the private rental sector in a good position.
Bearing this in mind, it looks like the rental market should stay secure for the foreseeable future.
One thing to think about is that the location of your rental property could have an impact on the number of prospective tenants looking for housing. For example, some No Letting Go regional branches in which a higher level of EU nationals reside experienced lulls after the referendum due to uncertainty surrounding legal status.
How to Stay Protected
Providing quality rental properties that people want to live in will help minimise the risk of any void periods as we prepare for this transition. Staying on top of essential property maintenance and providing an appealing home for tenants will help to ensure you don't lose out.
Property Renovation and Build to Rent
If you're thinking of renovating your rental property or building property to rent, Brexit could make things a little difficult.
As much of the construction materials and labour resources used are imported from around the EU, tariffs and ease of supply could be affected. So, if you're thinking or extending or renovating, you may need to save up more than you originally planned for to be on the safe side.
Thankfully, the government has confirmed that those with EEA qualifications, such as EU architects will still be able to work in the UK, even in the event of a no deal Brexit. Therefore, there shouldn't be any disruption to ongoing work.
Brexit for Landlords: Stay Protected
To sum up, Brexit may not be the blow some private landlords thought it might. Although it's hard to predict what might happen in the coming months, unstable house prices and rising mortgage rates could even drive the demand for rental properties.
To make sure you don't miss out when the time comes, it pays to have a solid plan in place. And that's where we come in.
Our professional property inventory services provide you with the essential reports you need to stay on top of the latest legislation. Covering everything from right to rent to property appraisals, our teams of experts are here to help protect your investment and give you peace of mind.
Browse our full list of property services to find out more about our individually tailored services.
With recent changes in regulations and unstable house prices, is property still a good investment?
If you're looking for a long-term investment, buy-to-let property can still provide rewarding returns.
We explore the benefits and drawbacks of buy-to-let investments to help you decide whether expanding your portfolio or becoming a first-time landlord is still worth the risk.
Buy-To-Let Investment: The Risks
We would be lying if we said investing in property was completely risk-free. It's important to understand the risks involved before making any big investments.
Here's a look at some of the potential risks currently facing the buy-to-let sector;
Unstable Property Prices
With Brexit on the horizon, no one can be entirely certain what the after-effects will do to the UK property market. If house prices fall, you may lose out on money if you decide to sell.
However, this works both ways. If the property market experiences an uplift post-Brexit, as it often does after slow periods, your investment worth could grow by a significant amount.
Stamp Duty Changes
The changes to stamp duty made in 2016 mean that landlords now have to pay up to 3% more on buy-to-let properties. This can greatly increase your initial outgoings so needs to be factored into the decision-making process.
However, this doesn't apply to first-time, buy-to-let buyers who can pay the standard home mover rates instead.
Reduction to Tax Relief
A new tax system is being phased in, and by 2020, buy-to-let landlords will no longer be able to deduct any mortgage interest payment from their rental income before paying tax.
These changes mean most landlords will be paying higher tax on their rental properties and may even find they move up a tax bracket.
Void Periods
Unfortunately, void periods can happen, and are sometimes out of your control. Extended void periods can negatively affect your annual returns and are best avoided.
To prevent void periods, there are some simple steps you can take;
Invest in quality marketing
Keep up with maintenance
Think about your target tenant
Ensure compliance with current health and safety obligations
Investing in Residential Property: The Rewards
When you get it right, buying residential property to rent can still be a profitable investment. Here, we explore some of the benefits;
HMO Properties: Higher Rental Yields
Investing in an HMO property is a good way to see larger returns on your investment.
An HMO property is shared by multiple people or 'households', and according to Property Investment UK, can provide rental yields up to three times higher than single lets.
With the demand for shared housing continuing to grow in cities and student towns, investing in property with the idea of renting it as an HMO remains a solid investment.
Location: Maximising Returns
When looking for a stable investment property, location remains key.
While larger cities in the North such as Manchester and Liverpool are currently experiencing an uplift in local housing markets, some areas of London are slowing down.
Finding the right rental market in an up-and-coming area will improve your chances of enjoying a higher rental yield.
For example, properties in larger University towns make a great investment for student landlords as there is a steady supply of students looking for housing.
To get a better idea of where to invest now, the following areas have been tipped as providing a solid investment;
Northampton
Leicester
Manchester
Leeds
Newcastle
Nottingham
Look for areas with a younger population who haven't yet stepped a foot onto the property ladder and areas with good transport links into popular areas.
Long Term Rewards
As long as you're willing to exercise patience, investing in buy-to-let property still brings with it worthwhile, long-term rewards.
The security of a steady income flow and the possibility of inflation provides a solid return on investment and a safety net for retirement.
The Brexit Effect: Should I Be Worried?
Due to Brexit uncertainty, many people have delayed selling or buying a home. But that shouldn't necessarily put you off investing in buy-to-let property.
The UK population is growing, and people still need homes to live in. In fact, as first-time buyers are thinking twice, the demand for renting may even rise in the short term.
Although it's hard to predict, unstable house prices and rising mortgage rates could result in a higher number of people looking to rent, allowing private landlords to enjoy a stable rental market.
Either way, the residential property market continually experiences ups and downs, meaning that quiet periods don't usually stay quiet for long.
Look After Your Investment with No Letting Go
If you're thinking of investing in buy-to-let, it's vital to have all of your documents and property checks in order.
Here at No Letting Go, we help landlords, letting agents and property professionals alike manage their portfolio by providing reliable inventory reports and other essential services.
From check-in services to property appraisals, discover our wide range of professional property inventory services to see how we could help protect your investment.
From where to advertise, to creating an engaging listing, getting your marketing right is essential for making your property stand out from the crowd.
Effective advertising generates greater interest in your property, attracting the right target tenants and providing you with a wider tenant pool to choose from.
Here, we share our advice on how to advertise rental property so you can speed up the rental process, find the right tenants and secure maximum returns on your investment.
Where To Advertise My Rental Property?
Let's start with where to advertise. With the internet becoming the preferred source for property searches, it makes sense for your property to have a strong online presence.
Here are your options;
Online Property Portals
Online property portals such as Rightmove and Zoopla are very popular as they allow prospective tenants to narrow their search by location, size, price and much more.
Even high street lettings agents are turning to these sites to help get the properties on their books seen by a wider range of tenants.
Here's a list of some popular property portals;
RightMove
Zoopla
Prime Location
On the Market
Most of these property portal sites don't deal with private landlords directly. Instead you have two options;
Enlist the services of a high street lettings agent to post the listing for you
Use an online estate agent such as OpenRent or Upad
High Street Letting Agent
The benefit of advertising your property through a quality high street letting agent is that they will have the expertise and experience to market your property professionally and will take away the hassle of finding a tenant.
A letting agent will also conduct tenant referencing, property viewings and tenant checks which will save you a lot of time. However, this is often the more expensive option.
Online Letting Agent
When enlisting the services of an online letting agent, they will list your property for you on the relevant property websites and generate enquiries. You will still be able to meet potential tenants, conduct tenant referencing and choose the best fit yourself.
This is often cheaper than using a high street estate agent as there is just one fixed cost.
Social Media Platforms
Social media platforms such as Facebook are becoming a popular way of advertising and searching for rental properties, especially when it comes to finding rooms in shared houses.
The benefit of listing your property on social sites is that it is likely to reach wide audiences, as people can share with friends and comment directly on photos.
Lots of letting agents use social media to advertise the properties in their portfolio, or if you operate as a private landlord, you can create your own account. Join local online community groups to get your property seen by people looking for housing in the area and always reply to comments and enquiries.
How Do I Market My Rental Property Effectively?
Now we've looked at where to advertise, we now need to find out how. We've compiled a list of essential tips and advice to help rent your property to the right tenants, and fast;
Establish Your Target Tenant
The first step in the process is to establish your target tenant. Identifying a tenant profile will help tailor your marketing efforts to appeal to the right people.
For example, if you're renting to students, make sure you advertise your property as furnished, or if you are targeting families, focus on space and the prevalence of schools in the area.
Calculate Your Rental Price
Next, you need to calculate a price bracket according to similar properties in the area and your target tenant's income. Make sure you factor in maintenance costs, and any other outgoings.
Tip: When advertising on online property portals, take note of the price brackets of each site, and which price bracket your property will appear in. If you increase or decrease the rental price you could appear in a whole different price bracket and not be searchable to your target tenant.
Identify Your USPs
Your property's USP or unique selling point is what makes it stand out from the competition, and what makes it attractive to your target tenant. It could be anything from a private garden or parking space to its proximity to local amenities such as schools and shops.
Whatever it is, make sure you highlight it in the description fields.
Include a Detailed Description
When it comes to writing a description for your property, you need to strike the right balance between engaging and informative.
Provide as much detail as you can about the property, including key features, the local area and USPs.
It's best to start with a short, engaging paragraph describing the property as a whole, focusing on lifestyle aspects and the properties best bits. Then follow this up with a more detailed account of features, rooms and outside areas.
Always include the availability date and any other important details such as if bills are included.
Tip: If the property is furnished with quality furnishings and appliances, it may be worth incorporating some well-known brand names into the description. E.g, The modern kitchen features an LG fridge and Samsung washing machine.
Use Quality Photographs
Professional, good quality photographs are perhaps the most important factor when it comes to advertising your property. Be sure to include photos of each room, the exterior and any outdoor areas, paying particular attention to special features.
Try to take the photos on a sunny day to show your property in the best light and ensure everything is clean and tidy.
To maximise your properties potential, it's worth investing in 360° property photography. 360° degree photography provides interactive, panoramic images that place the viewer in the footsteps of the photographer, bringing your property to life. These images can even be transformed into a virtual tour for remote property viewings!
The main thing to bear in mind is that first impressions count, and the images you provide will be make or break for many tenants.
Provide Details About Your Desired Tenant
As well as providing details for your tenants, it's also a good idea to indicate what type of tenant you are looking for from the get-go. For example, state whether you allow pets or whether you are willing to rent to students. This will speed up the rental process by ensuring everyone is on the same page.
Respond Quickly
One you get an enquiry from a potential tenant, act fast. A swift reply will give a good impression and help secure a tenant as quickly as possible.
Ask For Help
Busy landlords have a lot to think about. That's why it can pay to enlist professional services when advertising your property for rent.
We offer a range of property management services, all designed to help landlords, lettings agents and property professionals save time, streamline their processes and comply with regulations.
From 360° photography to help get your property noticed, to property viewings and comprehensive inventory reports, our teams across the UK are ready to help. Get in touch or browse our full list of property inventory services to find out more.
Usually, landlords don't have to worry about council tax. However, when it comes to HMO properties and vacant periods, things can start to get confusing.
It's important to understand your landlord council tax responsibilities so as not to get caught out by any unexpected bills or legal issues. So, who pays council tax? What happens when your property is empty? And what about unpaid tenant debts?
From who is responsible to available discounts and exemptions, our council tax guide covers everything responsible landlords need to know.
Should I Be Paying Council Tax?
All residential properties in England and Wales are liable for council tax. If you fail to pay on time, there could be serious financial and legal consequences.
How does it work? The council tax system works according to a hierarchy of liability. The first on the list to pay is any adult over the age of 18 who is an occupant of the property. The landlord or property owner comes much further down this list.
How Is Council Tax Calculated?
Properties are assessed by the Valuation Office Agency (VOA) and placed within bands A-H according to the location and type of housing. The banding is based on the amount the property could be sold for and the cost for each band varies by council.
Who Pays Council Tax: Tenant Or Landlord?
This depends on the sort of tenancy agreement you have in place. Usually, if you rent the entire property to one or several joint tenants, it is their responsibility to pay. (This includes single occupants, families and shared tenancies) In this case, the bills will be sent directly from the local council to your tenants, leaving you out of the equation.
However, if you rent to several tenants with individual tenancy agreements, you will become responsible for paying council tax. Therefore, if you rent out an HMO property, you will be liable to pay.
Do Landlords Pay Council Tax On Empty Properties?
Yes. During void periods, the landlord is responsible for paying council tax.
The size of the bill depends on your local council. You could be given a discount of up to 50% while the property remains unoccupied. However, this is becoming more unlikely as the number of unoccupied properties grow.
If your property is unfurnished, you may be exempt from council tax for up to 6 months.
Is A Landlord Liable For Unpaid Council Tax?
Not usually. As long as the tenancy agreement stipulated that council tax payments were the responsibility of the tenants, then landlords should be safe if tenants leave with unpaid debts.
If your property is vacant for any time, as the landlord, you will be responsible for paying tax during this period. However, you should not be responsible for repaying leftover bills that should have been paid by tenants while they were living in the property.
Without proof of a signed tenancy agreement, it will be harder to convince the council of your exemption if your tenant moves out early without notifying you.
See our blog on who is responsible for unpaid utility bills for more answers to common questions regarding bills.
Landlord Council Tax Exemption
Some properties and tenants are either exempt from paying council tax or are eligible for a discounted rate.
If you're a landlord of an HMO property, make sure you check your tenant's status to find out if you are eligible for any discounts. For example, if there is a mix of full-time students and one adult, you may receive a 25% discount.
Who Is Exempt From Council Tax?
There are certain groups of people who are exempt or eligible for a discounted council tax bill;
Single occupants of a property receive a 25% discount
Full time students are exempt
Live in carers are exempt
Tenants below the age of 18 are exempt
What Properties Are Exempt From Council Tax?
There are also a number of properties that are exempt from paying council tax;
Unfurnished properties may be exempt for six months
Recently repaired properties may be exempt for six months
Properties occupied by full time students only
Properties solely inhabited by tenants under the age of 18 receive a 50% discount
Landlord Council Tax Advice
To ensure you stay on top of your council tax responsibilities and avoid any unexpected bills, follow these simple tips;
Always determine who is responsible for paying council tax in the tenancy agreement
Keep a signed copy of this agreement on file
Notify your local authority at each change of tenancy and give the names of new tenants
For HMO properties where you are liable to pay council tax, ensure you factor this cost into the rent price
Plan for any void periods in which you may have to pay council tax
Check for any council tax discounts or exemptions you may be eligible for
Try to minimise void periods to avoid paying council tax in between tenants
Property Inventory Management From No Letting Go
If you're a busy landlord looking for help managing your portfolio, we could help. Our wide range of professional property services includes comprehensive inventory reports, vacant property inspections and right to rent checks.
Here's what else we offer;
Floor plans
Smoke and CO reports
Property appraisals
HHSRS
Legionella risk assessments
Digi Sign
Check in/check out
Mid-term reports
For all your property management needs, browse our full list of property services to find out how our friendly team could help streamline your business and protect your investment.